Crestar School of Dance's junior dance group performed with Alan Tam & Hacken Lee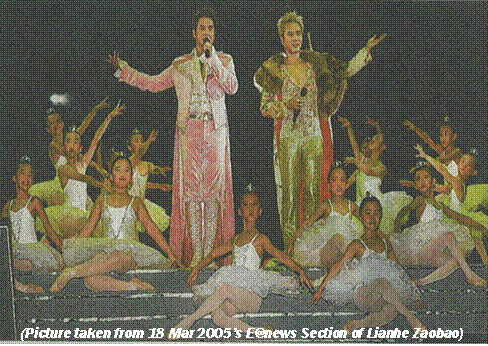 Crestar Junior Dance Group's 14 members performed together with Hong Kong superstars, Alan Tam and Hacken Lee on 16 Mar 2005 at the Singapore Indoor Stadium.
The performance comprised of two dance segments in a song medley. The dances were choreographed by their teacher, Li Tao.
These 14 lovely girls put up a spectacular performance to a 10,000-strong crowd!