Abacus & Mental Arithmetic Course (For age 4 to 12 years)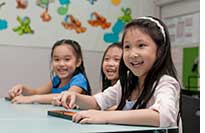 The Abacus and Mental Arithmetic Course was developed exclusively for Crestar Learning Centre by abacus experts from Taiwan. To ensure your child receives the best guidance, specially trained teachers aim to promote each student's mental agility. Providing techniques for complicated mental calculation, this course sharpens memory and concentration abilities.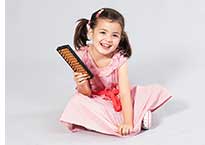 This course is available in both English and Chinese as mediums of instruction.
Core Benefits of Crestar's Abacus and Mental Arithmetic Course:
The use of hand, eyes and brains sharpens a child's memory and concentration power
Develops a child's creativity and aids in the development of the left and right brain through use of mental imagery to calculate
Progressive training in understanding numerical concepts in a stress-free environment
Builds a child's mental calculation skills, providing him or her with the ability to use traditional calculation tools to reach scientific educational results
From 1 digit to complex mathematical calculation, it trains a child to be disciplined, patient, confident as well as spurs his or her interest in Mathematics