Crestar School of Dance Singapore Competition 2016 – Review by The New Age Parents
The countless hours of practice has led to this moment.
With their shoulders drawn back, arms flexed and nimble feet, they are ready.
Now, it's their time to shine.
3rd Crestar Dance Competition 2016
Besides organizing oversea trips and dance concerts for students, Crestar School of Dance (CSD) also holds a competition bi-annually for students across different age and genre, to come together to showcase their talents.
Into its 3rd year, the competition held on 10th July drew a total of 248 students from all CSD branches, with participants from as young as 4 years old to above 16 years old. The competition was divided into two dance categories – Classical and Freestyle; with solo, duo, trio and group performances. The panel of judges consisted of Ms Cheah Mei Sing, Head of Faculty of Dance at School of The Arts Singapore (SOTA), Mr Chen Wei, Singapore Dance Theatre Instructor and Ms Ong Long, Senior Teacher at Singapore Ballet Academy.
Each routine was carefully choreographed by respective participating center dance instructor, to fully showcase each student's grace and showmanship potential on stage. The classical choreography for the older age group highlighted higher level of dance dexterity, with students performing more challenging moves and ending their routines with continuous Pique Turns on pointe and Grand Jete (split jump).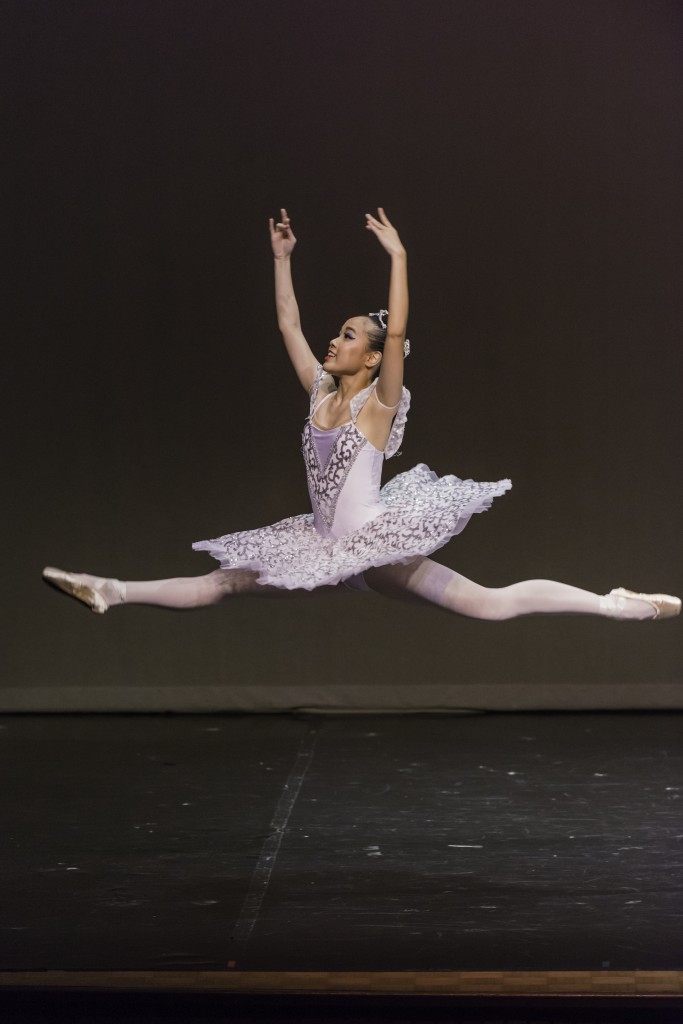 While the classical component brought out the students' discipline, grace, strength and poise, the freestyle element in the competition brought out their spirit and individuality. In this segment, students were no longer confined to the technicalities of ballet, they were able to express themselves through other genres. From the raw, emotive contemporary style, to the "you-can't-beat-me-down" attitude and sass of Hip-hop, the dancers' personality, energy and attitude shone through as they grooved to beat.
The freestyle segment also saw a fusion of dance genres. In one of the routines (16 years old and above category), students decked in sleek black shiny jackets rocked the stage to the tunes of a popular K-Pop song; popping and locking while on pointe in their ballet shoes.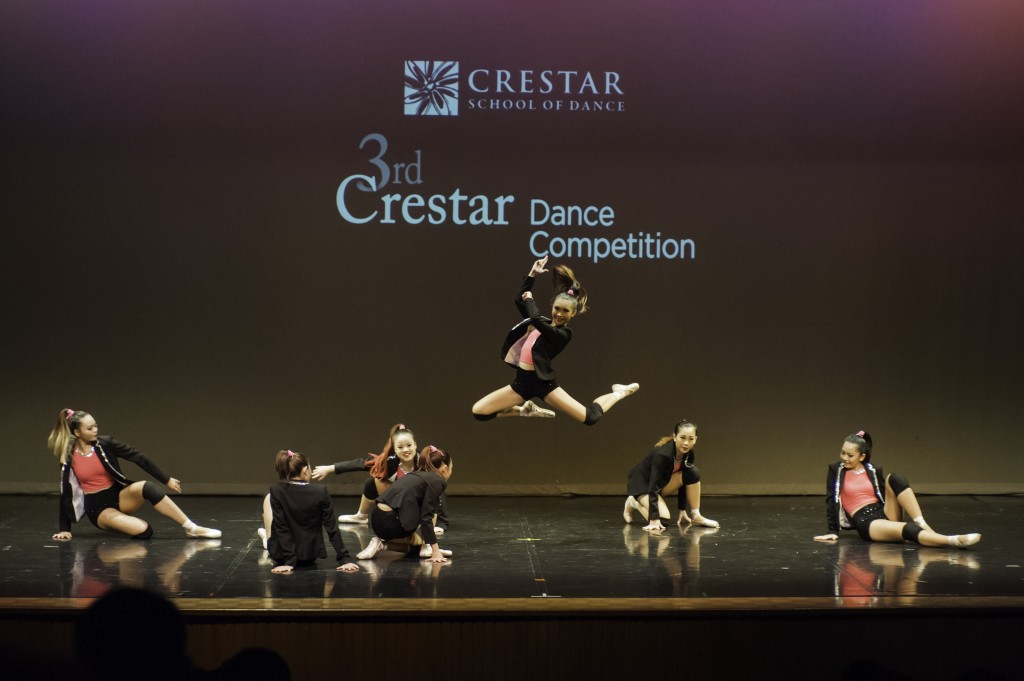 Another highlight that added variety and imagination to the competition was the clever use of props and costumes. In one of the classical routines for the 7 to 11 year old age group, girls in black capes and tutus wielded their wands and danced around a pumpkin cauldron to the magical soundtrack of 'Harry Potter'.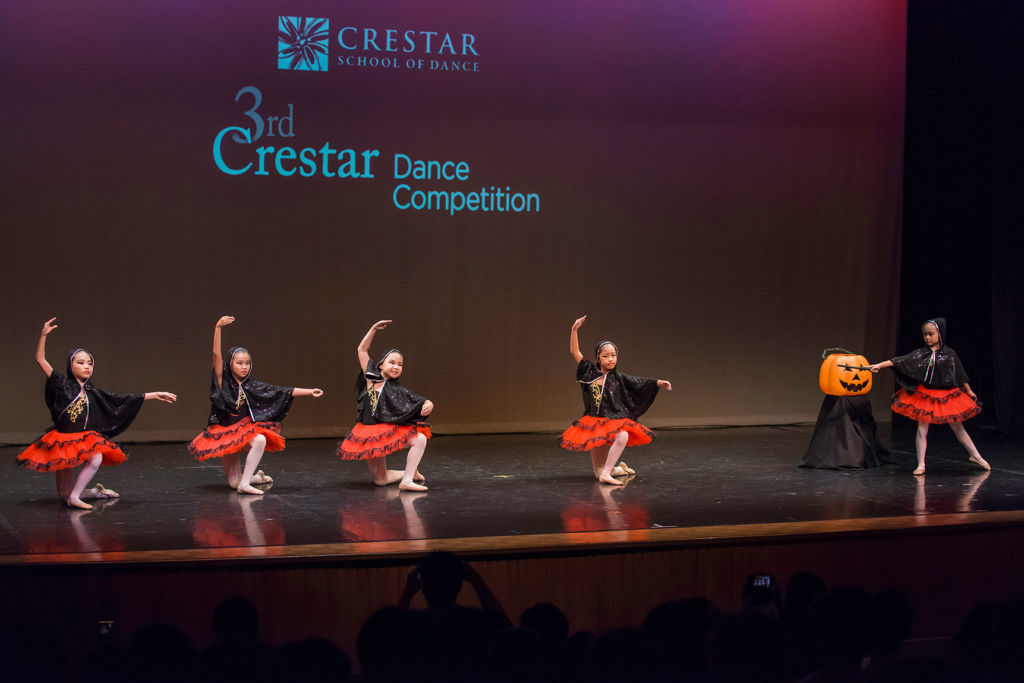 In the youngest age group (4 – 6 years old), little ballerinas used their umbrellas to shelter them from the 'rain', while another routine saw students carrying pink balloons; evoking a whimsical and dreamy feel of slumber land.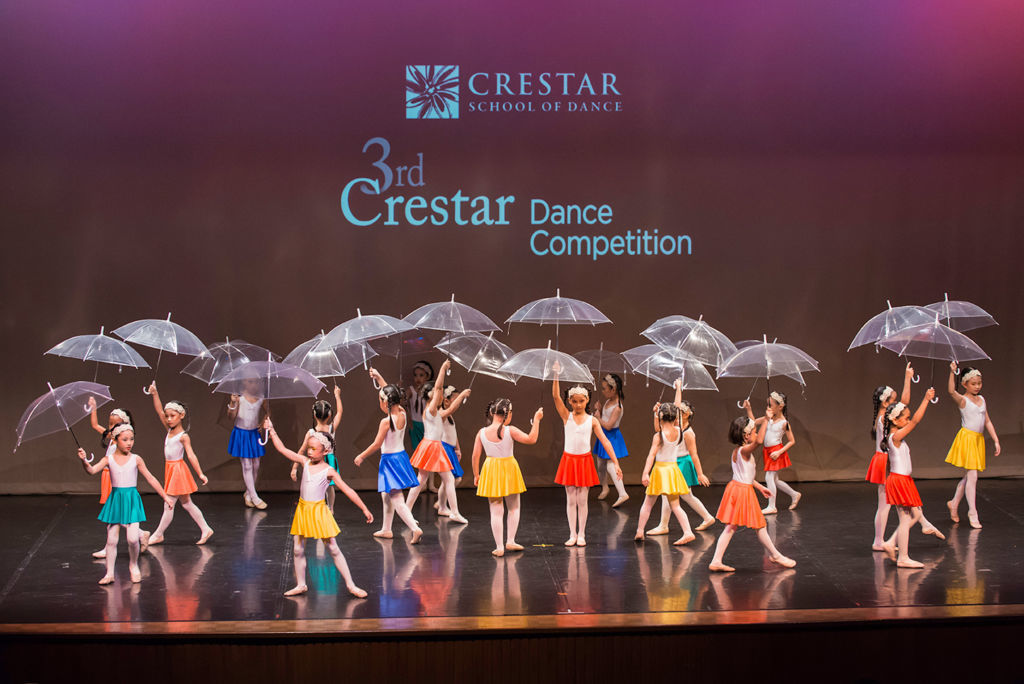 How much preparation does one need in order to perfect a 1 minute dance routine?
For 16 year old Kaomi Chow, she practiced five times a week for her solo performance with each session lasting two hours long. For her duo performance, she practiced twice a week with her partner. Kaomi, who has also taken part in the past two competitions, shared her biggest learning point was sustaining her physical and mental strength before and during the competition. "I became physically stronger by building stamina from practice…I tried not to give myself pressure by watching the other competitors dancing on stage," said the teenager, who has been dancing ballet for thirteen years.
Kaomi's mother, Toyota Saori, believes this experience not only taught her daughter how to manage pressure better, it has also made her more self-assured. "Her solo piece was demanding in both the technical and expressive aspects. When she successfully performed the difficult steps on stage which she was unable to do so previously, it strengthened her self-confidence."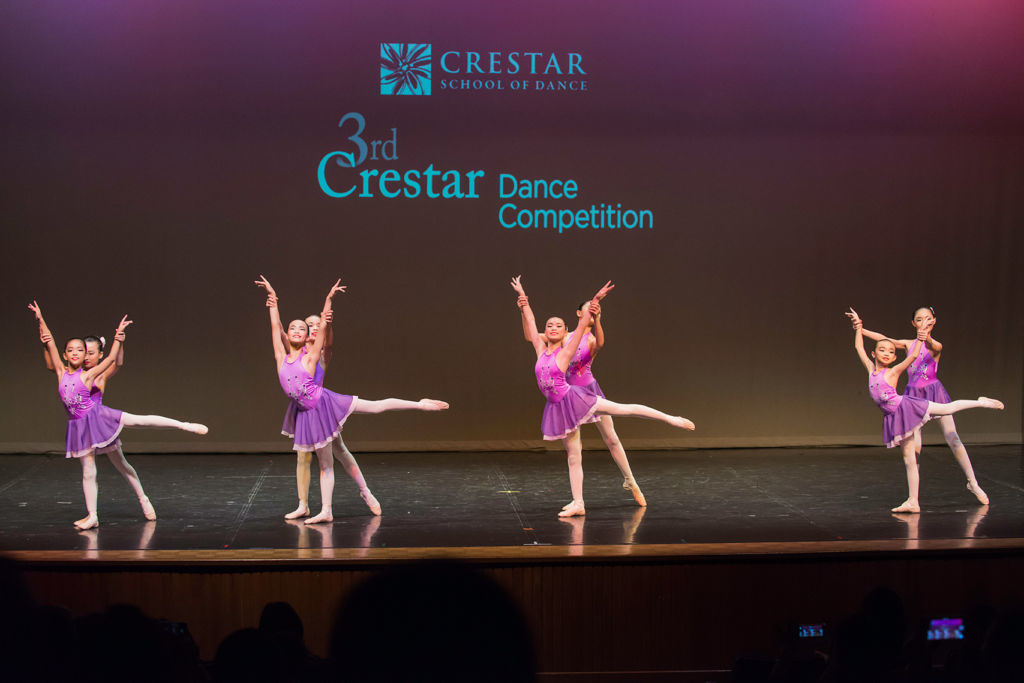 Mother Joey Chua was pleasantly surprised and excited when she found out her 9 year old daughter, Nicole Tan, was selected to participate in the competition solo classical category. "Overall, I think she did very well despite her anxiousness and nervousness. Nicole told me she enjoyed performing on stage and learnt to keep her smile throughout her routine. More importantly, the competition brought her closer to her dance friends and teachers at Crestar.
For Nicole, the experience not only gave her a confidence boost, it taught her how to manage her fear of stage fright. Nicole, who has been dancing ballet for five and a half years explains, "My biggest fear was dancing in front of so many people. I overcame it by taking deep breaths before going on stage and to do my best to enjoy being on the stage."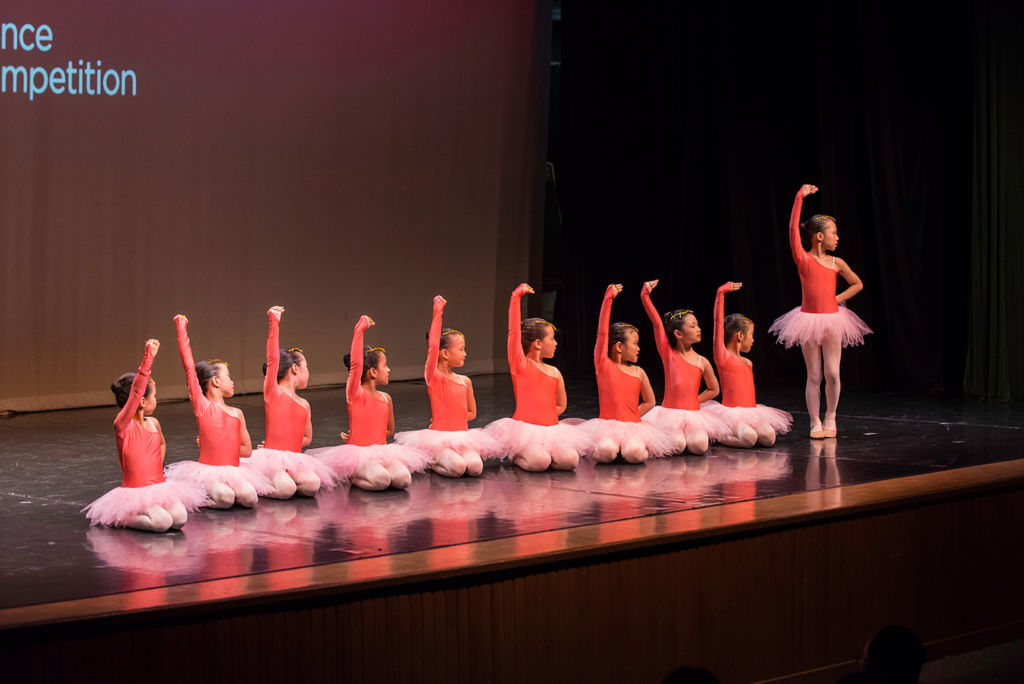 Although the school's core is in classical ballet, it has expanded its repertoire to include Jazz, Contemporary, Hip Hop, Modern Theatre, Chinese Dance, Rhythmic Gymnastics and Belly Dance. This diversity of dance allows students to expand their horizon, and allows them to experiment with other styles of dance, further honing their craft and creative expression.
Whether it's perfecting those split jumps and tight turns in classical ballet, or cranking, popping and locking to a hip-hop beat, Crestar School of Dance nurtures every student's beat, step, and leap.
Started as a dance department under Yamaha Music School Singapore in 1977, CSD has grown to become one of the largest private dance schools in Singapore. For more details on their dance program, go to www.crestarballet.com.sg
Photos courtesy of Crestar School of Dance