2ND CSD DANCE COMPETITION 2014 RESULTS
This is the 2nd year that Crestar School of Dance (CSD) organized the dance competition for our students. We would like to express our greatest appreciation and thanks all teachers & principals, working crew and contestants for making this 2ND CSD DANCE COMPETITION 2014 a success!
Students had put in their best effort for this competition and congratulations to all winners from the various categories! You had definitely done yourself and your family proud!
FREESTYLE GROUP CATEGORY 3 (AGE 7 – 11 YEARS OLD)
Gold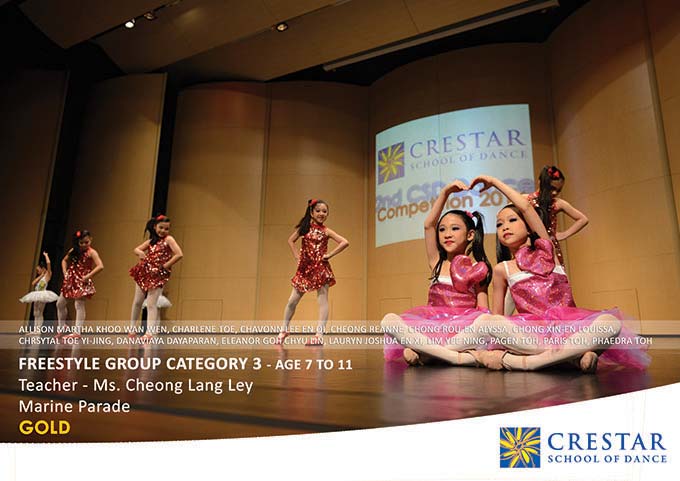 Silver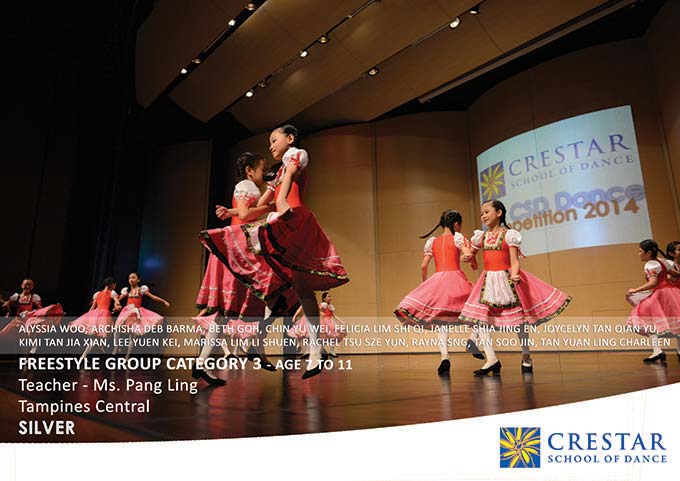 Bronze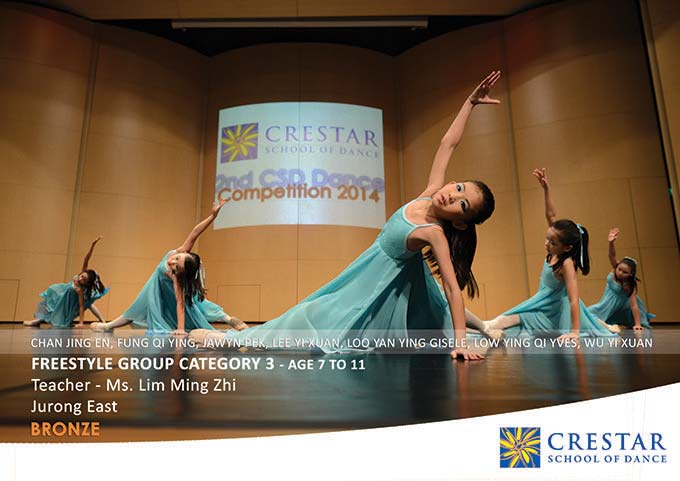 CLASSICAL DUOS / TRIOS CATEGORY 2 (AGE 12 – 15 YEARS OLD)
Gold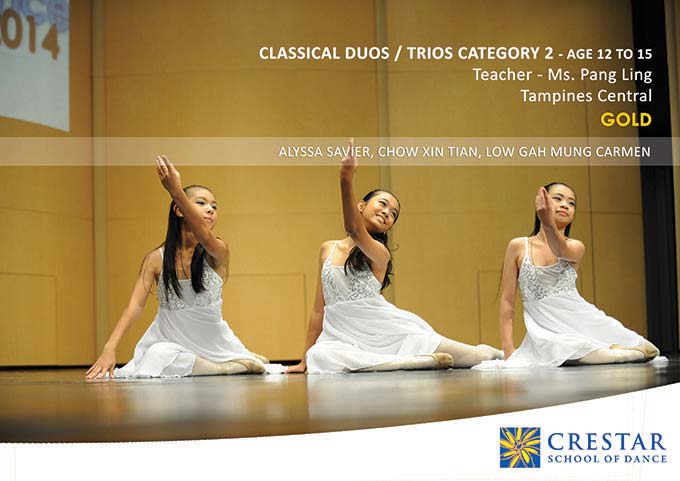 Silver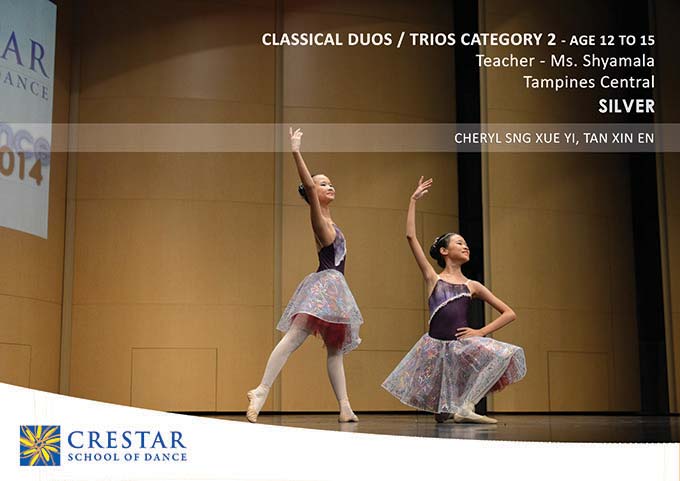 Bronze

CLASSICAL GROUP CATEGORY 3 (AGE 4 – 6 YEARS OLD)
Gold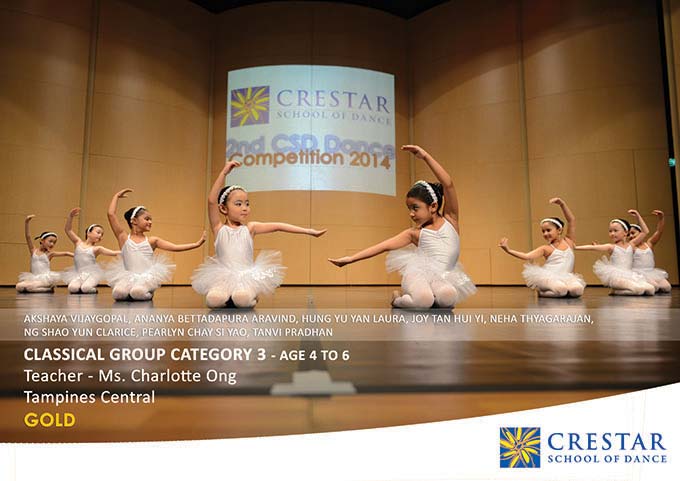 Silver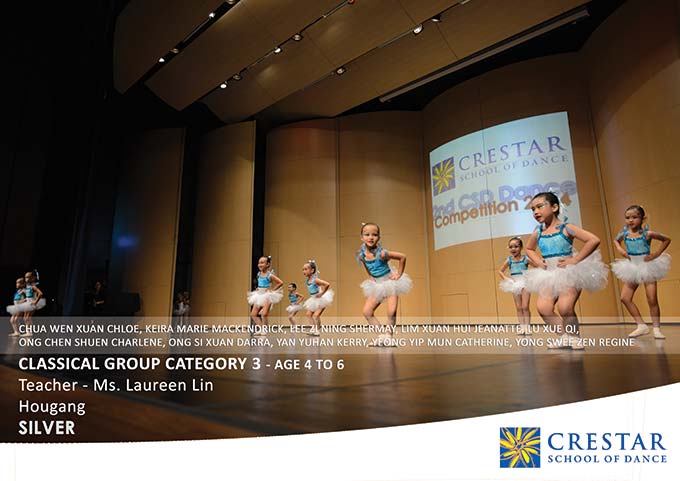 FREESTYLE DUOS / TRIOS CATEGORY 2 (AGE 12 – 15 YEARS OLD)
Gold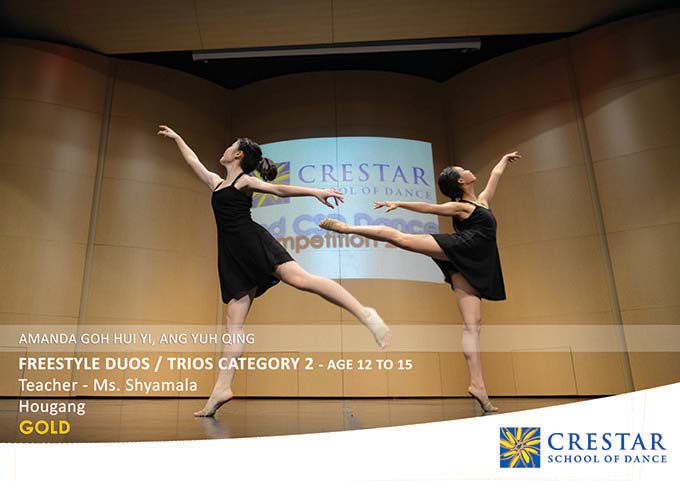 Silver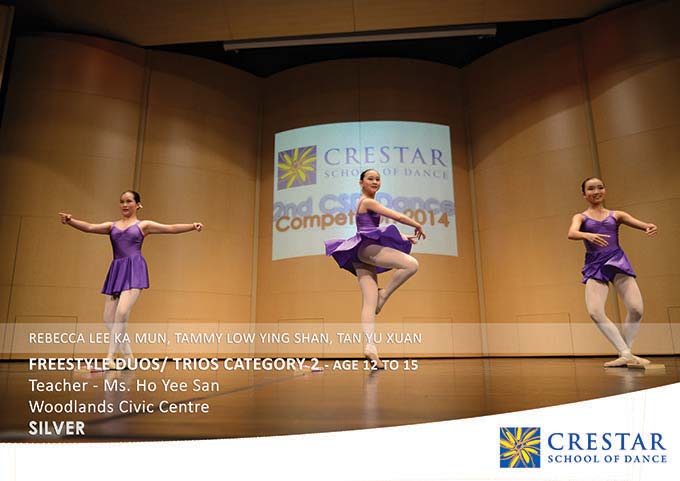 Bronze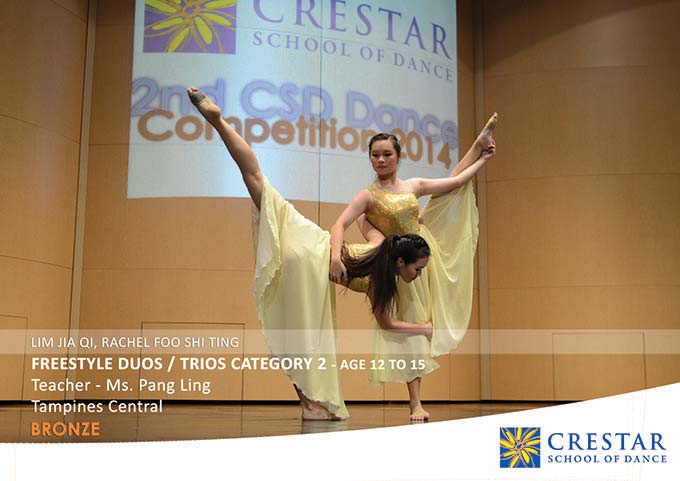 CLASSICAL SOLO CATEGORY 1 (AGE 16 YEARS OLD & ABOVE)
Gold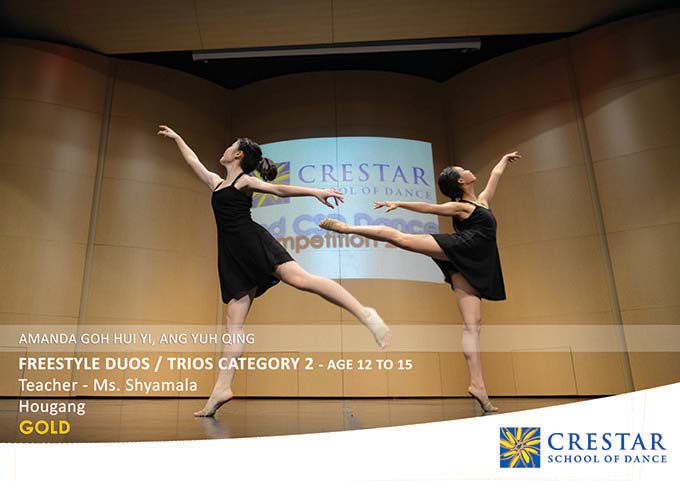 FREESTYLE DUOS / TRIOS CATEGORY 3 (AGE 7 – 11 YEARS OLD)
Gold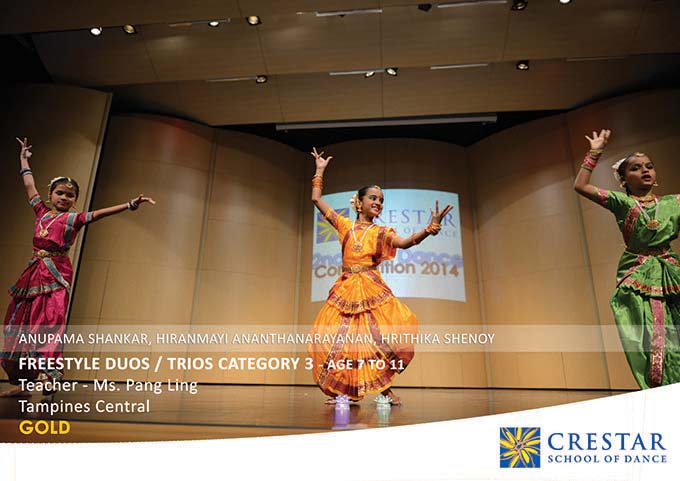 Silver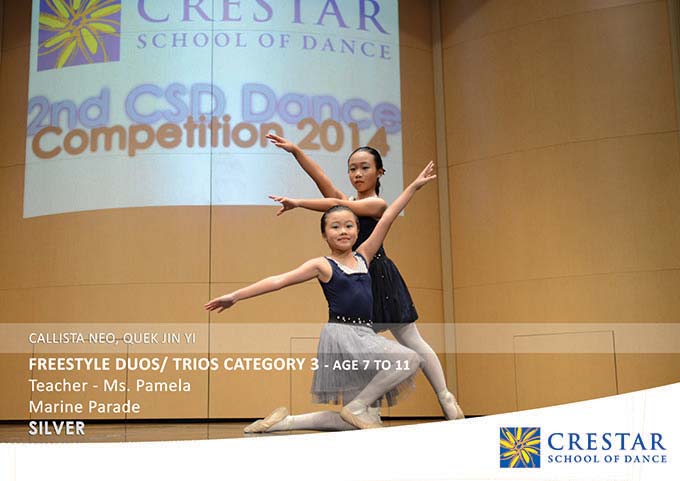 Bronze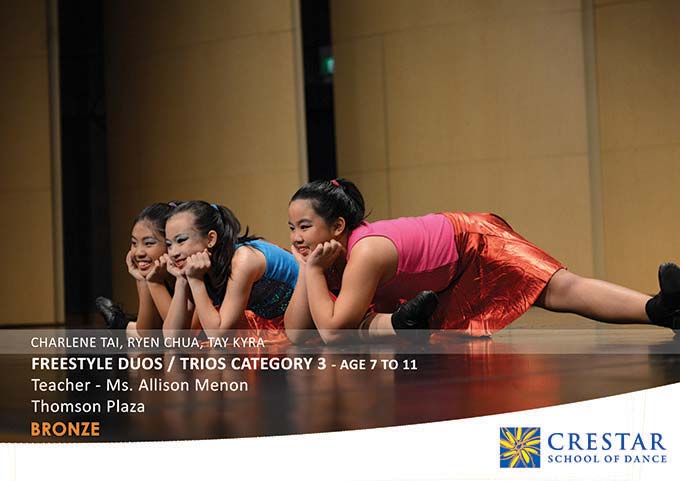 CLASSICAL DUOS / TRIOS CATEGORY 3 (AGE 7 -11 YEARS OLD)
Gold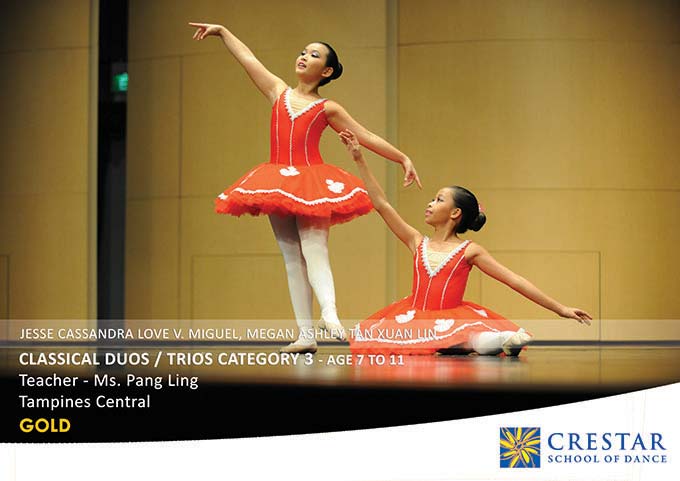 Silver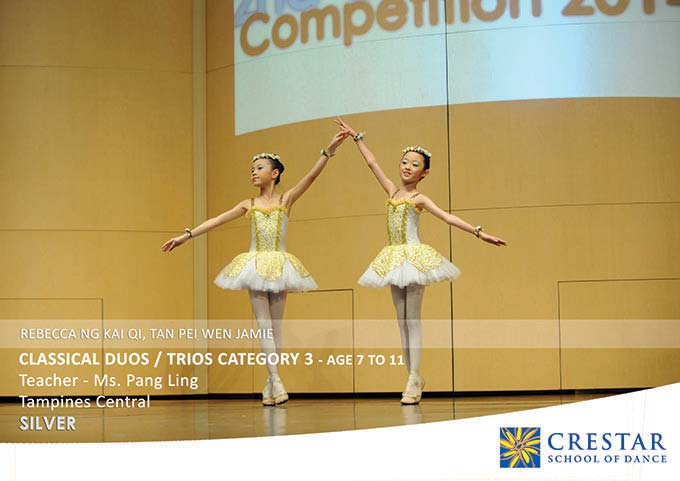 Bronze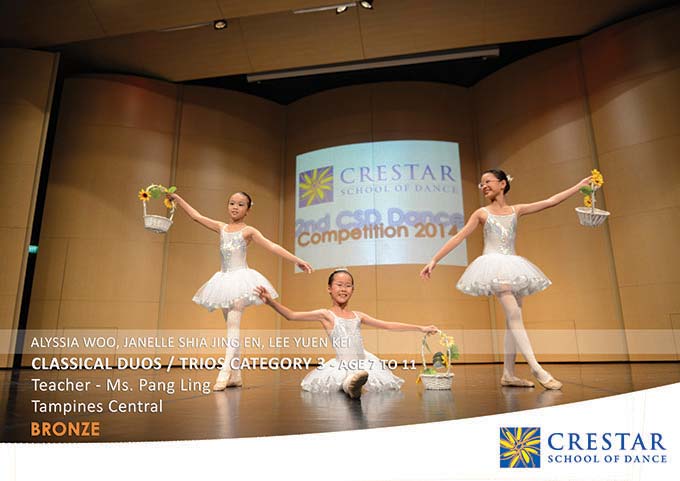 FREESTYLE GROUP CATEGORY 2 (AGE 12 – 1 5 YEARS OLD)
Gold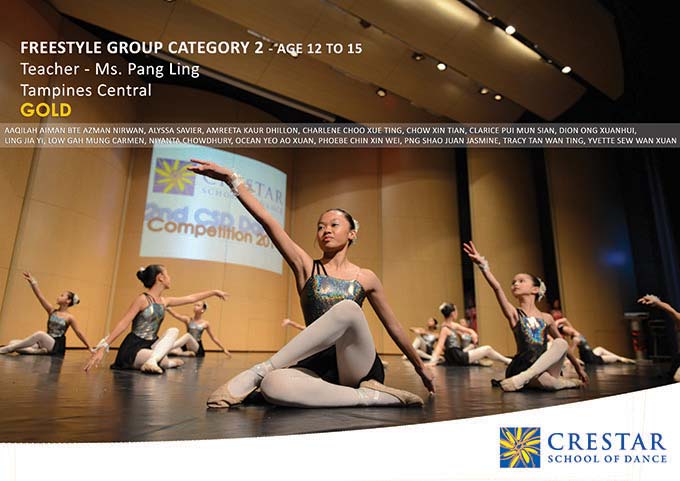 Silver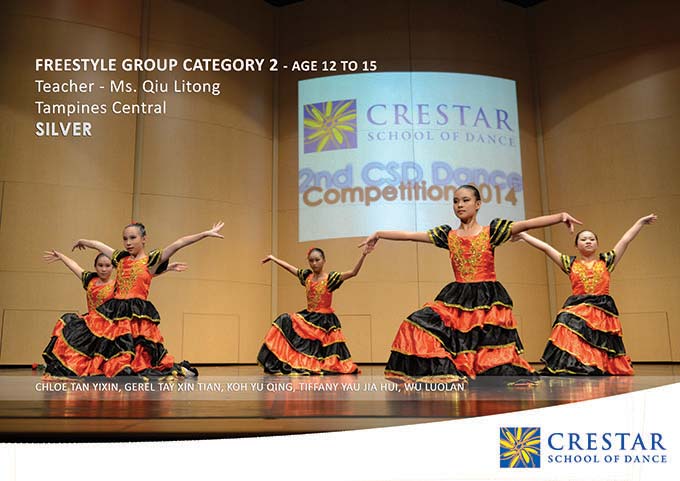 Bronze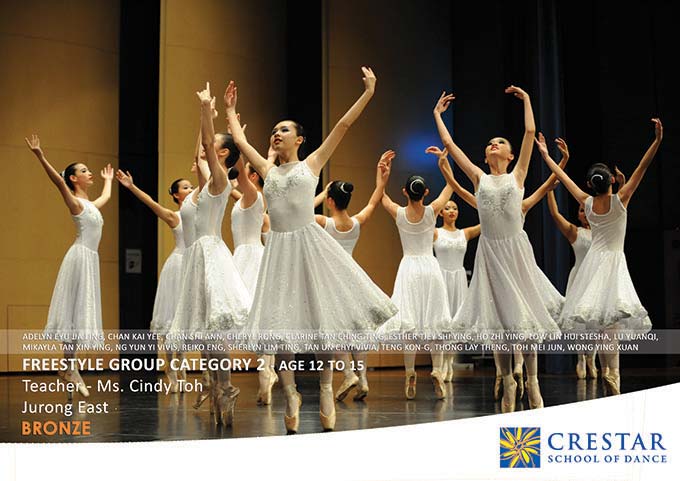 CLASSICAL SOLO CATEGORY 3 (AGE 7 – 11 YEARS OLD)
Gold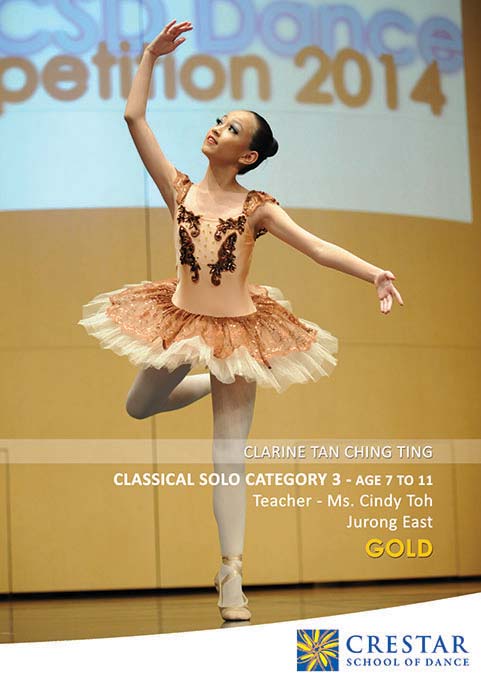 Silver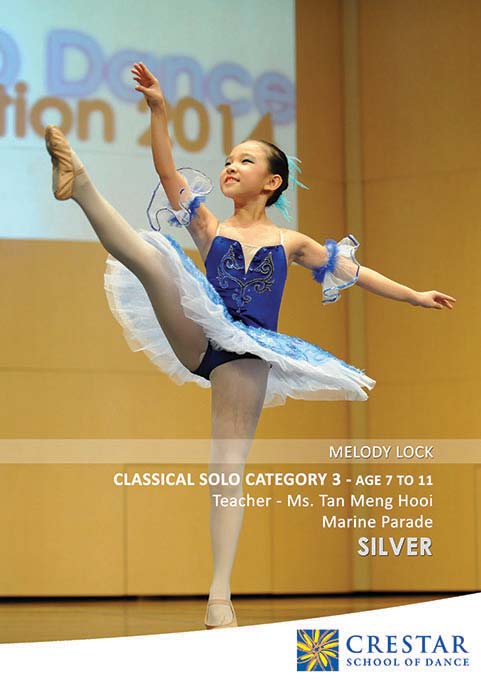 Silver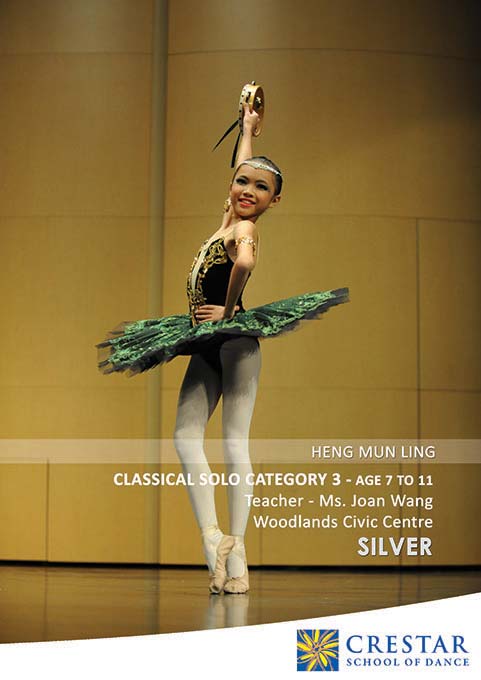 Bronze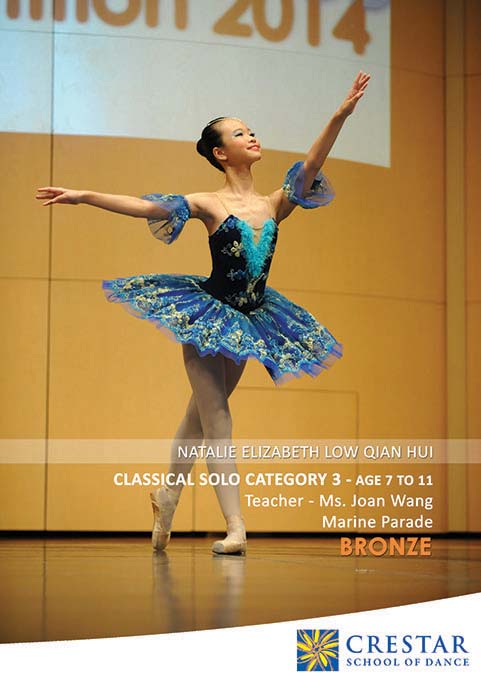 FREESTYLE GROUP CATEGORY 1 (AGE 16 YEARS OLD & ABOVE)
Gold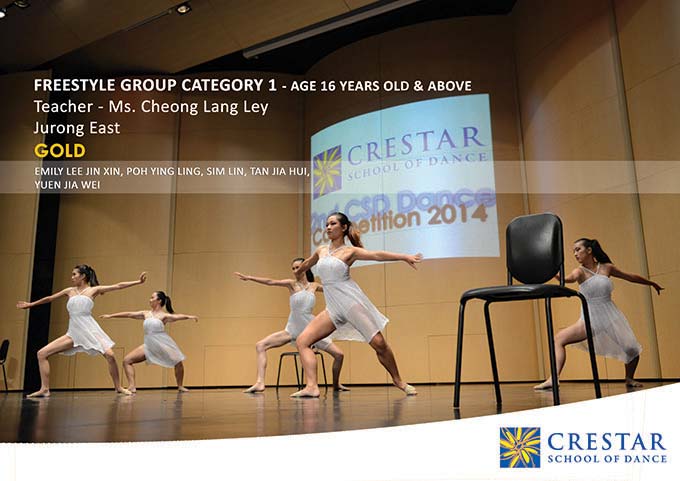 Silver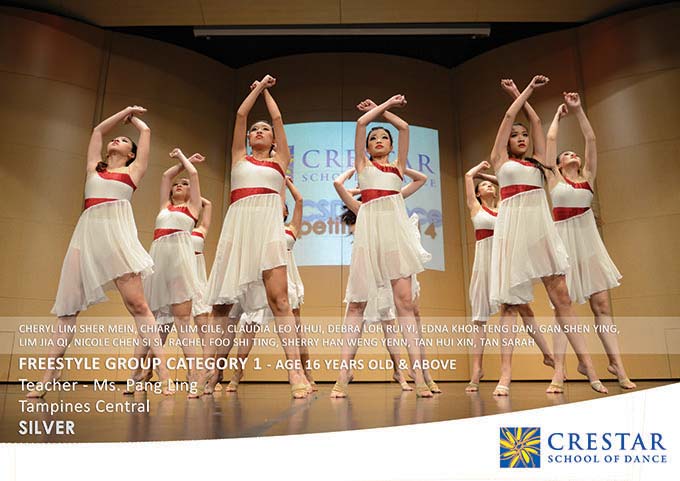 Bronze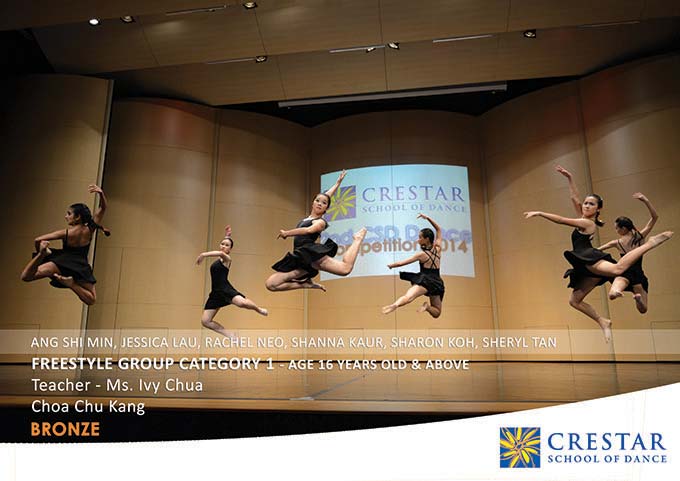 CLASSICAL GROUP CATEGORY 2 (AGE 7 – 11 YEARS OLD)
Gold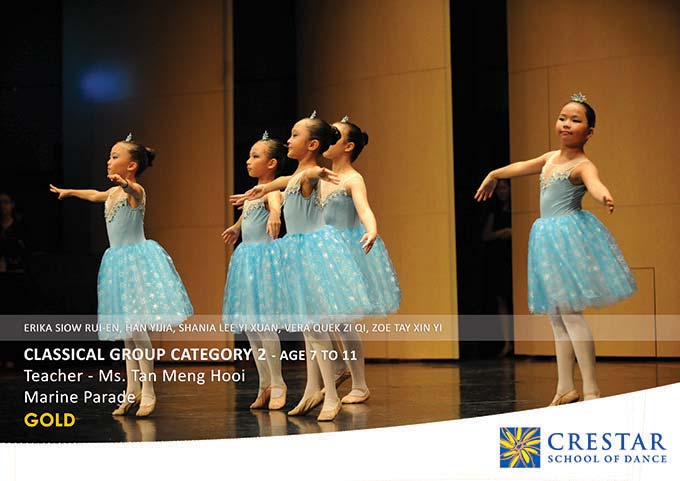 Silver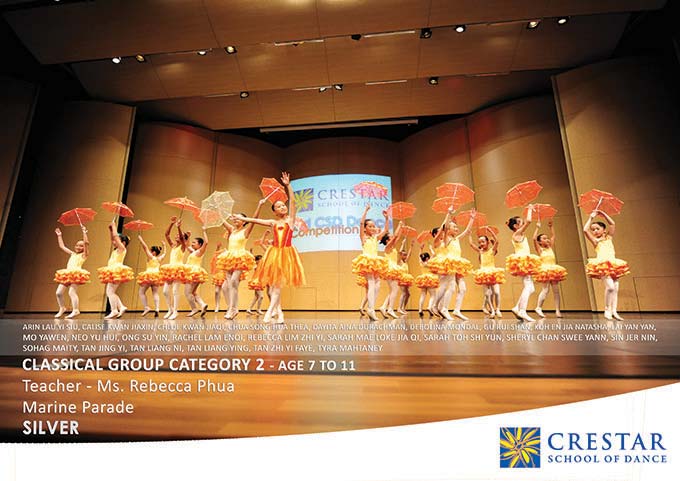 Bronze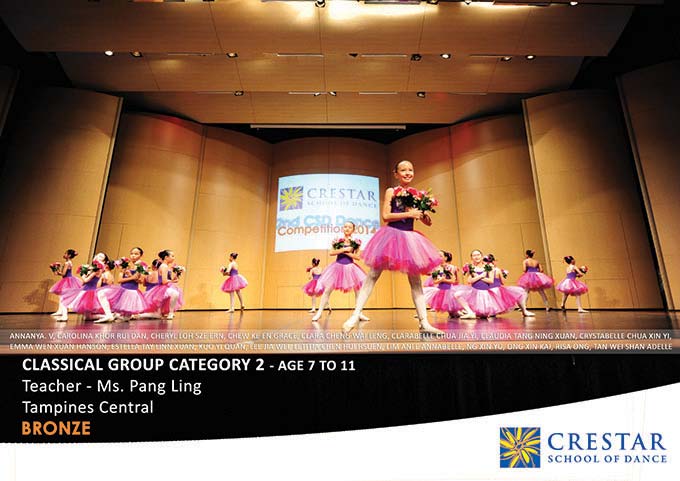 CLASSICAL SOLO CATEGORY 2 (AGE 12 – 15 YEARS OLD)
Gold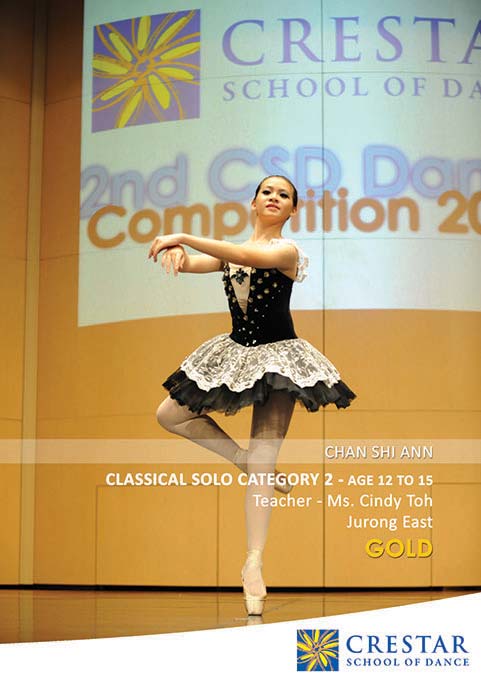 Silver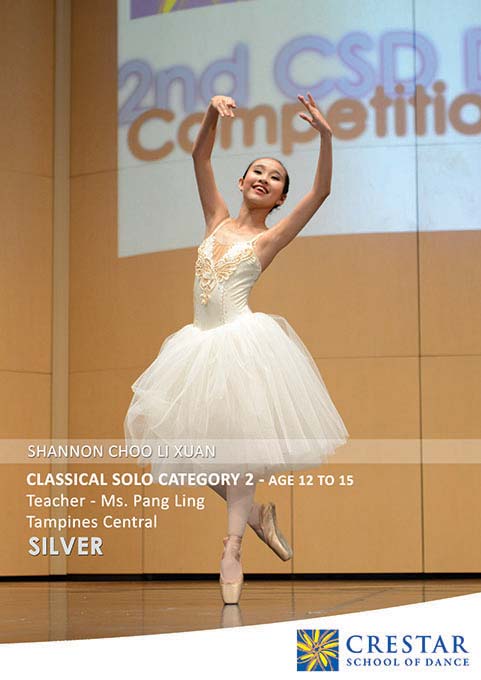 Bronze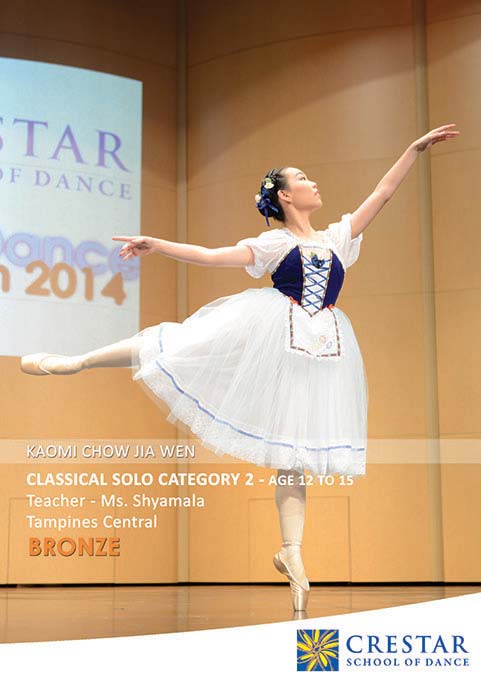 CLASSICAL GROUP CATEGORY 1 (AGE 12 YEARS OLD & ABOVE)
Gold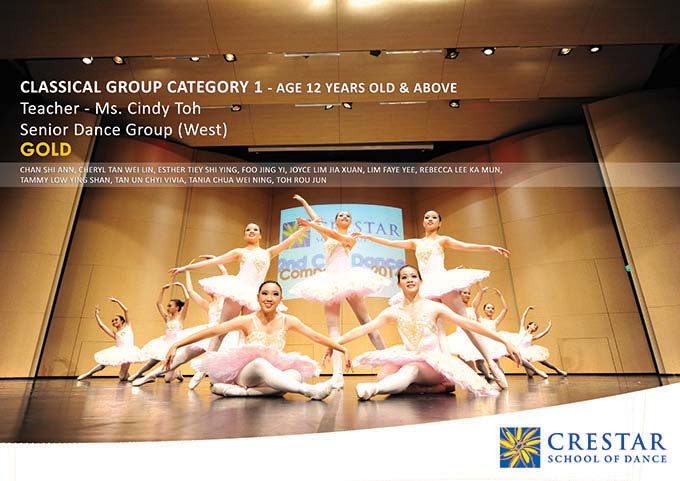 Silver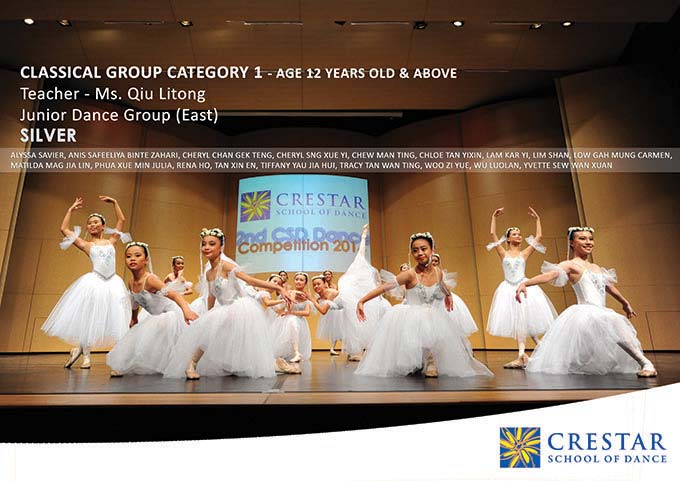 Bronze