Maths Jumpers (For age 4 to 7 years)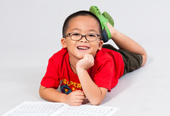 Learn more effectively and get results with Maths Jumpers!
Through fun, engaging activities, we help students' confidence and interest in Maths and prepare them to excel through their school years and beyond.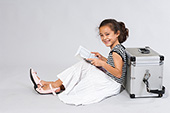 Get more out of the course with abacus usage for brain development!
This course is available at Crestar Learning Centre Marine Parade and Upper Thomson, for N2 to P1 children.
Core Benefits of Crestar's Maths Jumpers Course:
Instill the Maths culture in a child through application in daily life
Gain knowledge easily with the use of concrete materials or games
Progressive training in understanding mathematical concepts in a stress-free environment
Achieve standards based on MOE syllabus
From 1 digit to complex mathematical calculation, it trains a child to be disciplined, patient, confident as well as spurs his or her interest in Mathematics
More to come!
Maths Jumpers for advanced levels!