Bridge the Gap with Groupon & Chinese Bridge!
https://www.chinesebridge.com.sg/ Designed by education specialists, our premium curriculum and unique teaching methodology prepare your child to excel by building confidence and interest in learning the language, and developing them into effective learners for life.
Now for a limited time only – get the Groupon deal and start your child's learning journey with Chinese Bridge at a special introductory rate!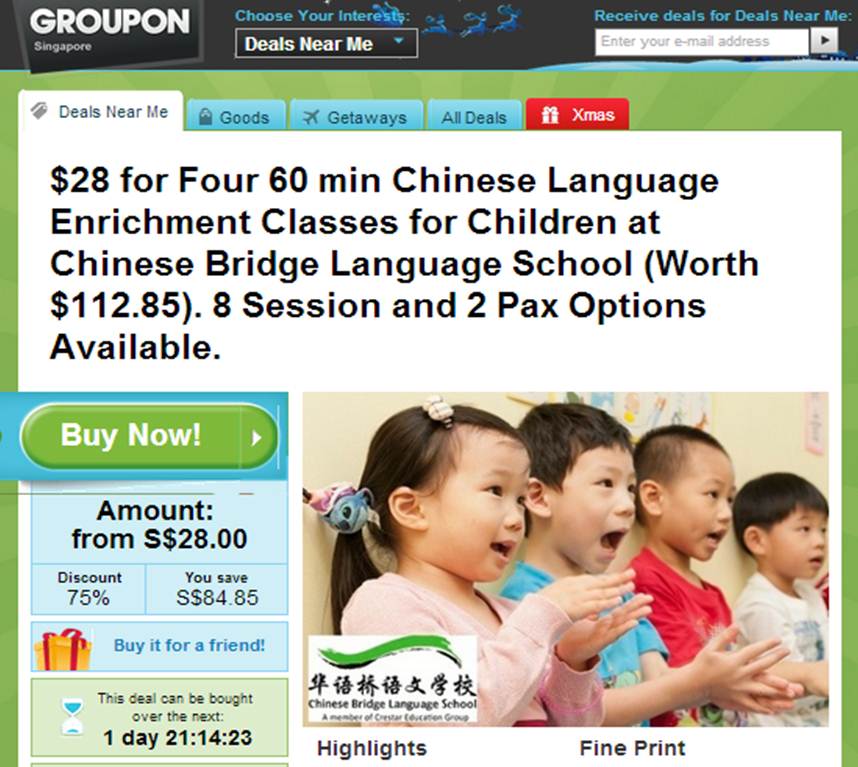 Click here for more information on the course schedule or call 6665 7560 now!