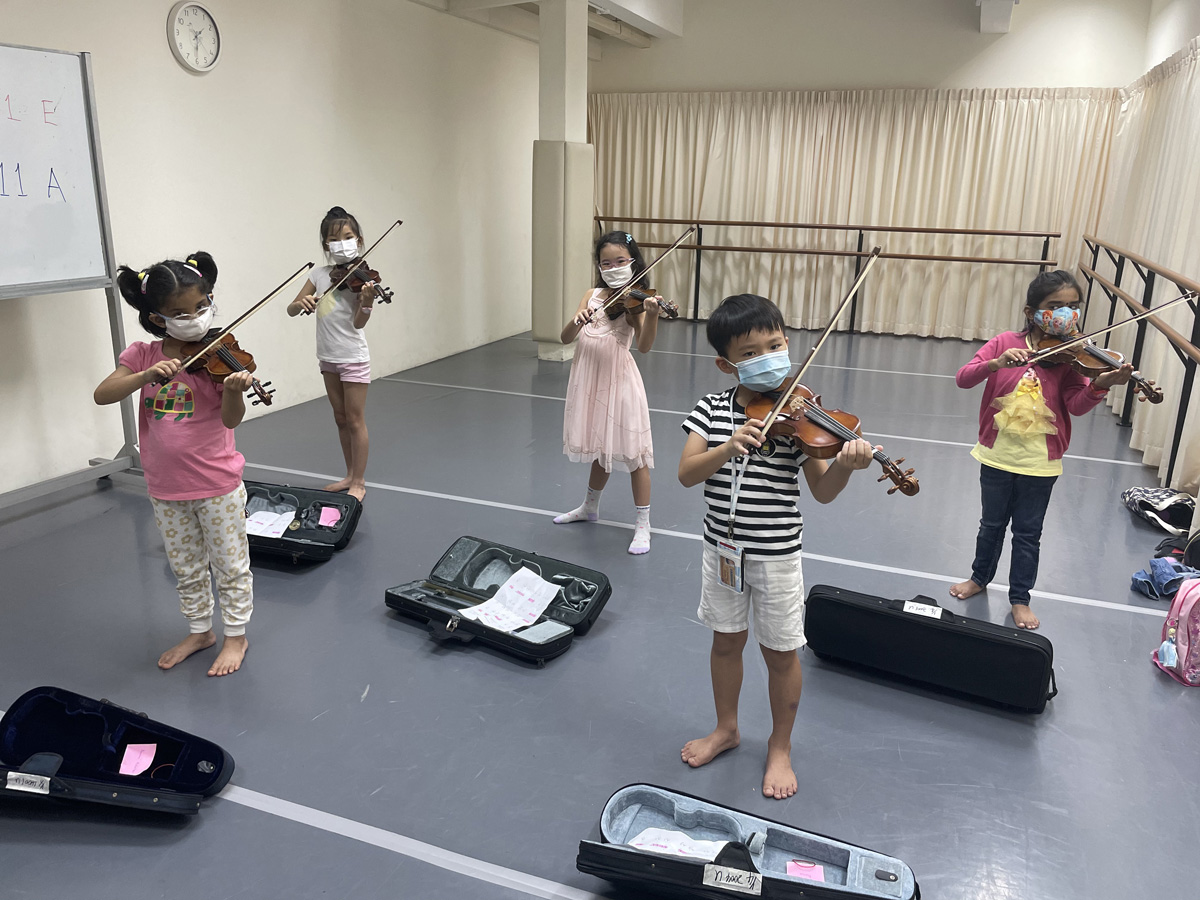 Our students recently attended a three-day Violin Workshop by violin protégé Ms Kon Seoh Choo in the month of March. Based on the internationally-known Suzuki Method, children learnt to play the instrument in the same way they learn language.
The Suzuki Method
The violin programme taps into the Suzuki Method that teaches music based on the principles of language acquisition. The method harnesses principles such as beginning early, listening, encouragement, parental support, constant repetition, learning to read and learning alongside other children.
Aside from mastering a musical instrument, the method encircles around the concept 'character first, ability second' where the child's character is nurtured as he acquires a love for music.
Ms Kon Seoh Choo is a protégé of Dr Shinichi Suzuki who founded the Suzuki music education method. She has 35 years of experience as a violin teacher and many of her students have won national and international competition awards.
Crestar collaborated with Synwin Music, a leading specialist in stringed musical instruments based in Singapore, to present the workshop. The violins used in the sessions were provided by Synwin.