Championing the appreciation of arts for the less privileged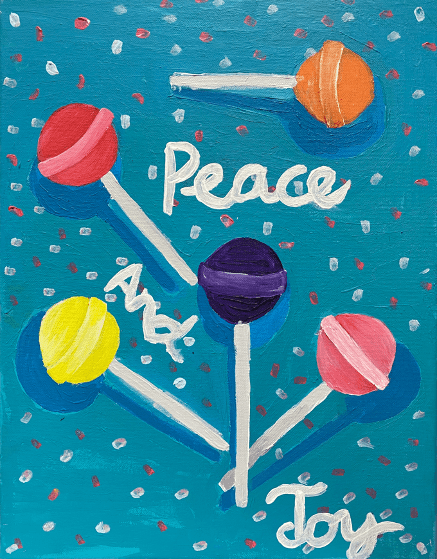 Lollipops!
Acrylic on Canvas
12″ x 16″
Artist: Elisa Lorenzi
SOLD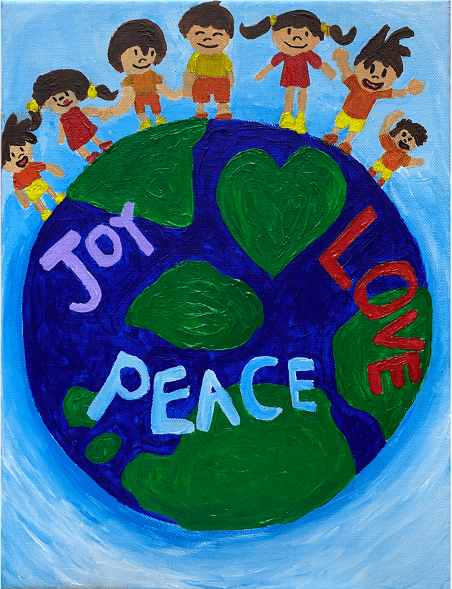 Earth
Acrylic on Canvas
12″ x 16″
Artist: Ervin Loo
SOLD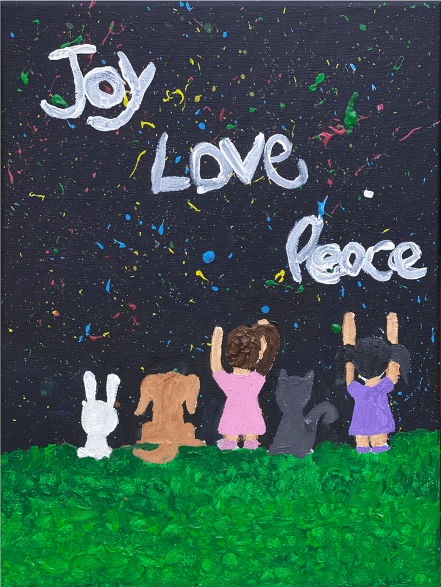 Glazing into the Sky
Acrylic on Canvas
12″ x 16″
Artist: Hailey Teo
SOLD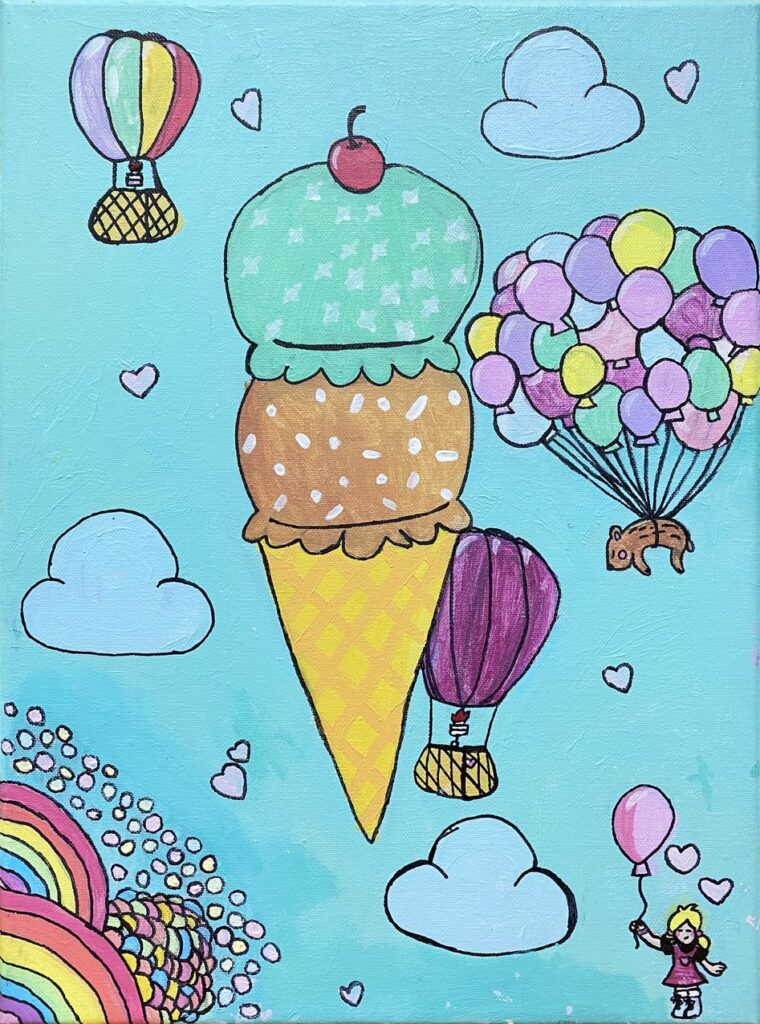 Pastel Sweetness​
Acrylic on Canvas​
12″ x 16″​
Artist: Ilaria Lorenzi​
SOLD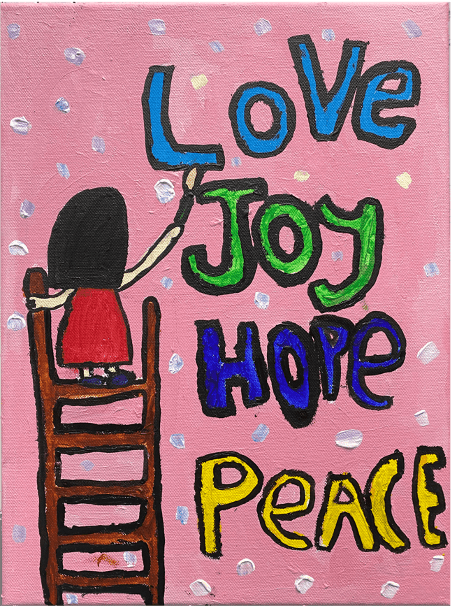 Self Portrait Painting
Acrylic on Canvas
12″ x 16″
Artist: Rachel Lim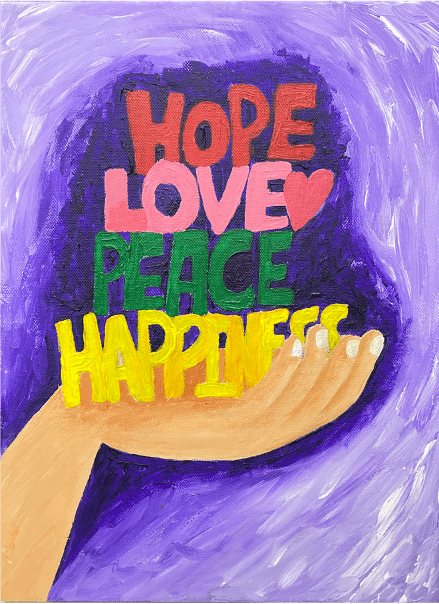 It's all in our hands
Acrylic on Canvas
12″ x 16″
Artist: Jeanne Kai LIng Duong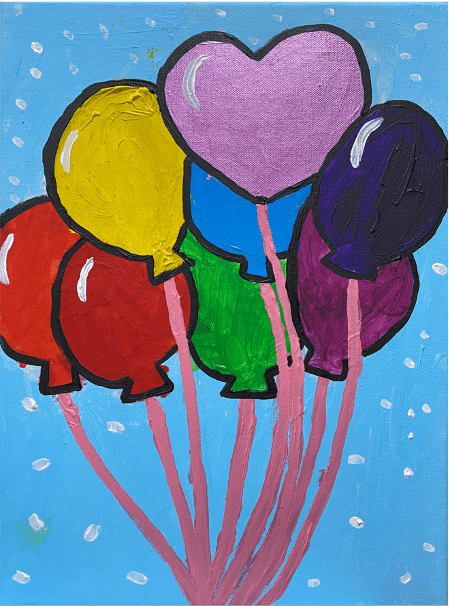 Happiness
Acrylic on Canvas
12″ x 16″
Artist: Janelle Ong
SOLD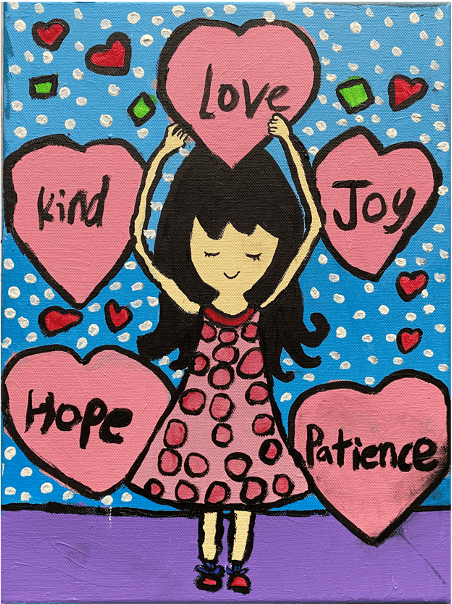 Self-Awareness
Acrylic on Canvas
12″ x 16″
Artist: Tang Yu Ling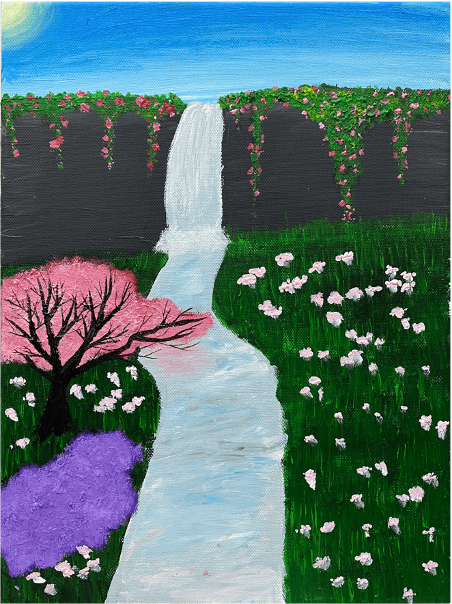 Serenity
Acrylic on Canvas
12″ x 16″
Artist: Kong Leng Xun
SOLD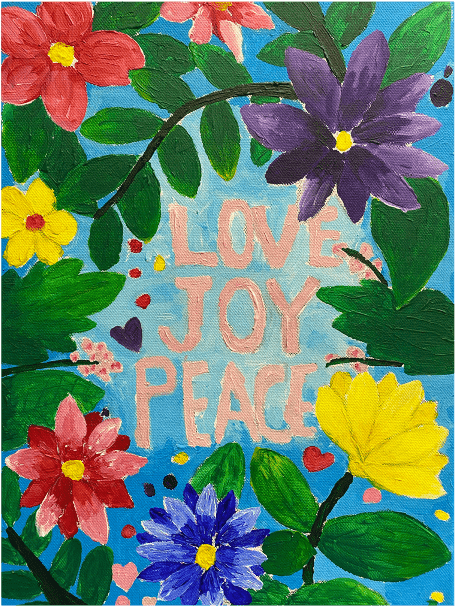 LOVE, JOY, PEACE!
Acrylic on Canvas
12″ x 16″
Artist: Lechelle Loh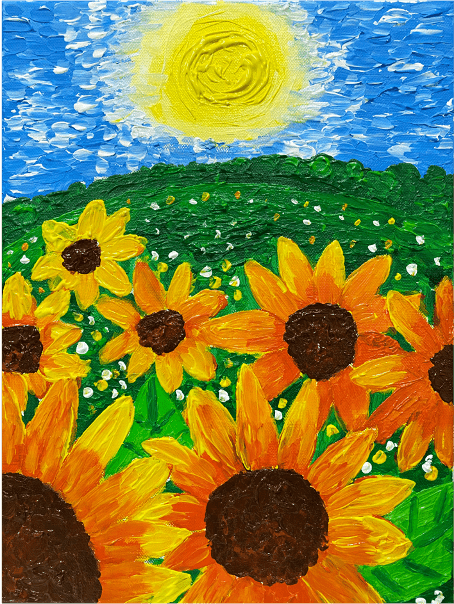 Sunflowers
Acrylic on Canvas
12″ x 16″
Artist: Low Wen Xi
SOLD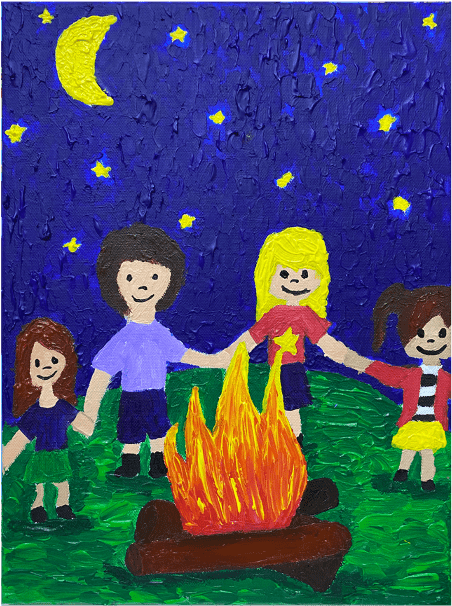 Campfire Bonding
Acrylic on Canvas
12″ x 16″
Artist: Marie Kai Xin Duong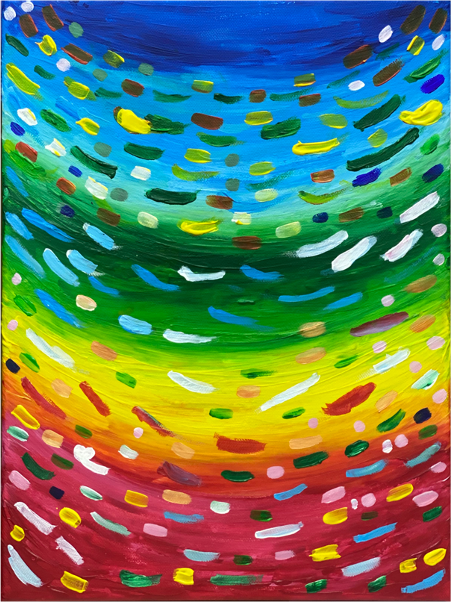 Colours of Emotions
Acrylic on Canvas
12″ x 16″
Artist: Qian Jia Xin
SOLD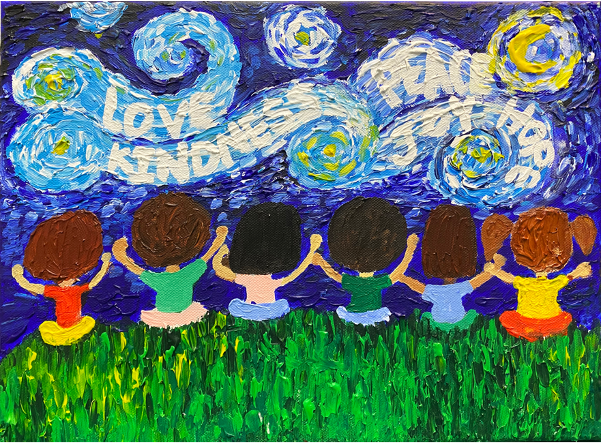 Starry Night Inspired
Acrylic on Canvas
12″ x 16″
Artist: Eng Yu Jie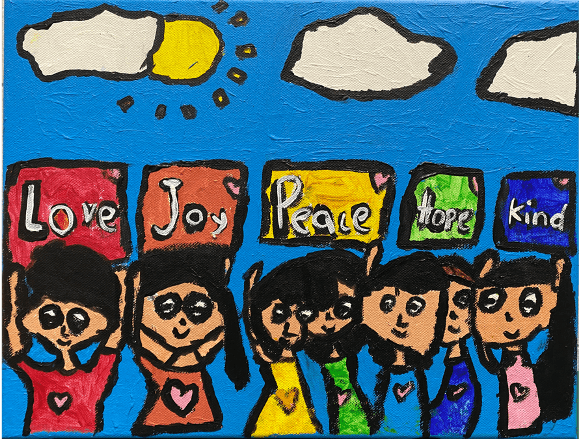 Awareness
Acrylic on Canvas
12″ x 16″
Artist: Rochelle Eng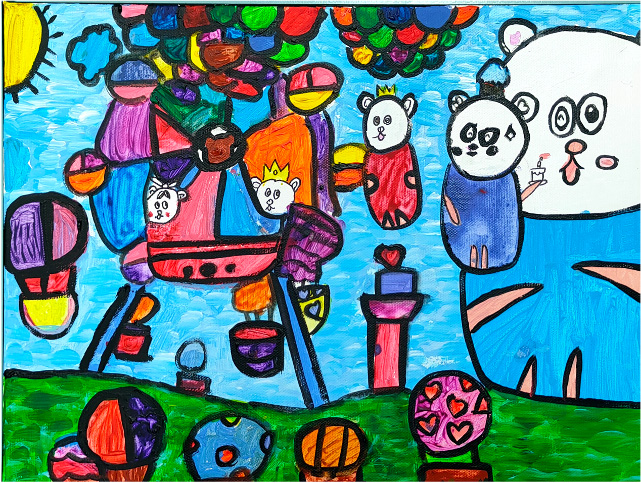 Joy
Acrylic on Canvas
12″ x 16″
Artist: Priscilla Tan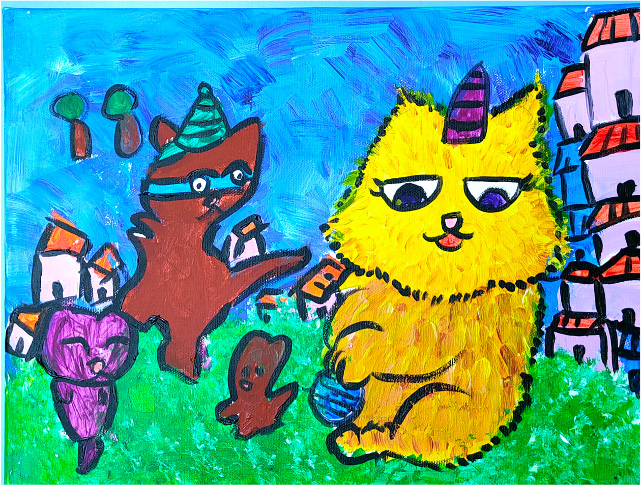 Joy
Acrylic on Canvas
12″ x 16″
Artist: Emily Magg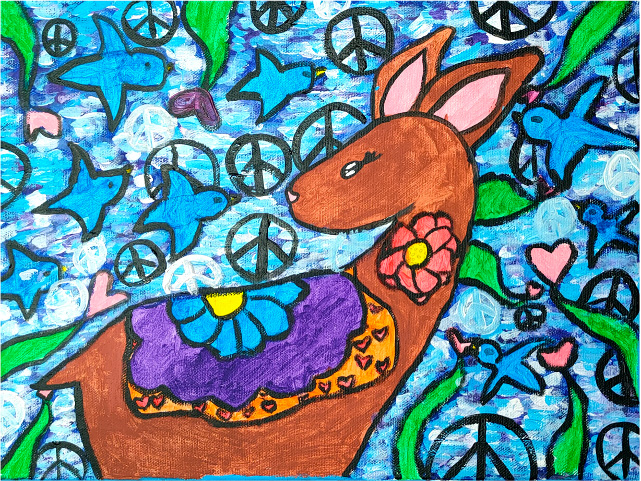 Peaceful
Acrylic on Canvas
12″ x 16″
Artist: Liu Zi Mo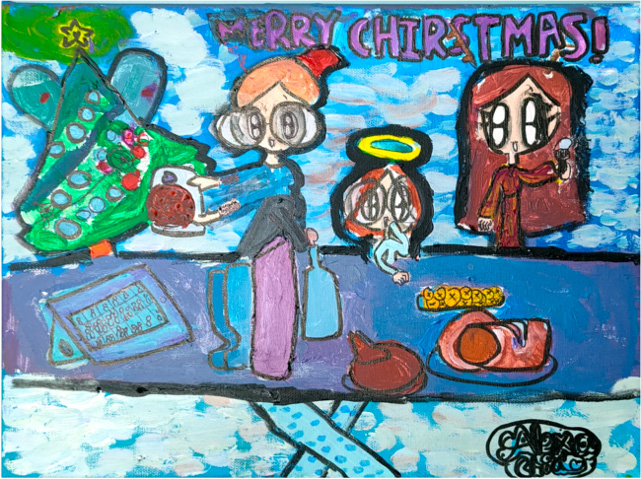 Virtual Christmas
Acrylic on Canvas
12″ x 16″
Artist: Alexa Chia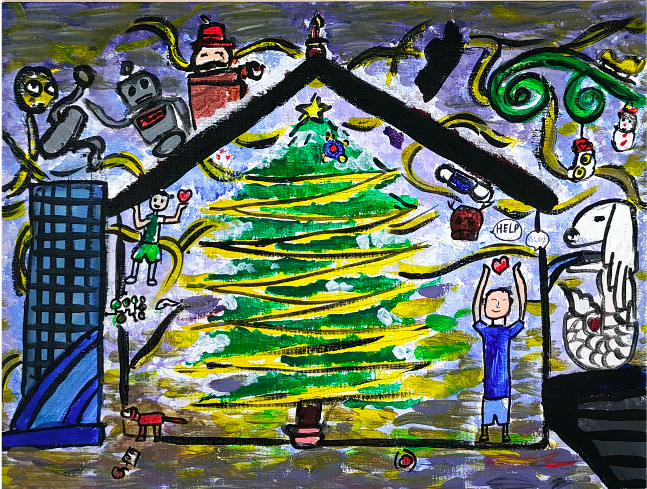 Christmas At Home
Acrylic on Canvas
12″ x 16″
Artist: Gao Rui Yu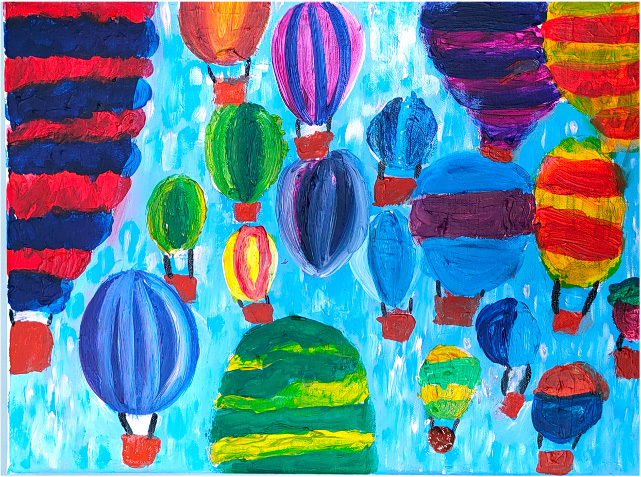 Joy
Acrylic on Canvas
12″ x 16″
Artist: Tang Shi Hao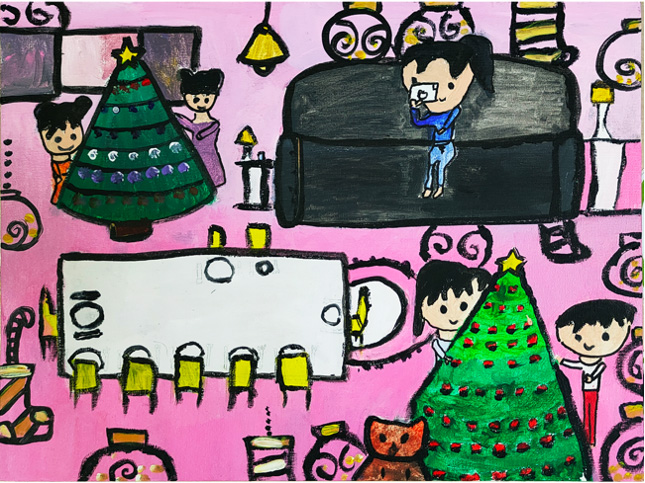 Pinky Christmas
Acrylic on Canvas
12″ x 16″
Artist: Claryce Lin Shi'en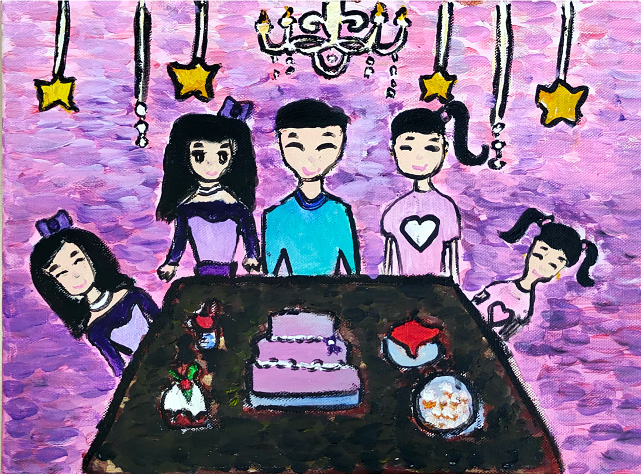 Christmas At Home
Acrylic on Canvas
12″ x 16″
Artist: Satheesh Vysnavi Mithra Sree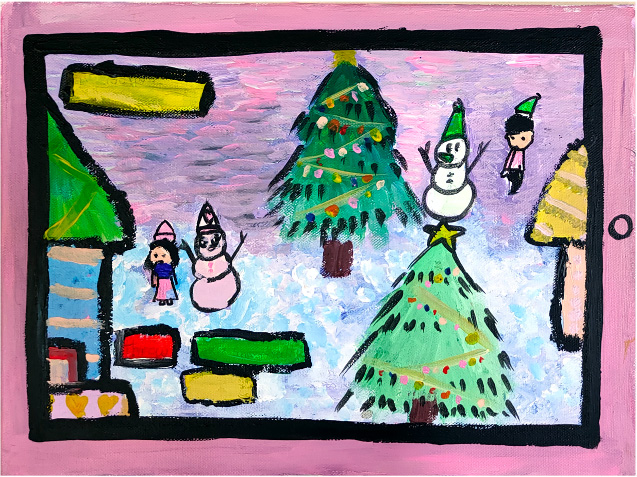 A Virtual Christmas
虚拟的圣诞
Acrylic on Canvas
12″ x 16″
Artist: Yang Yi Chen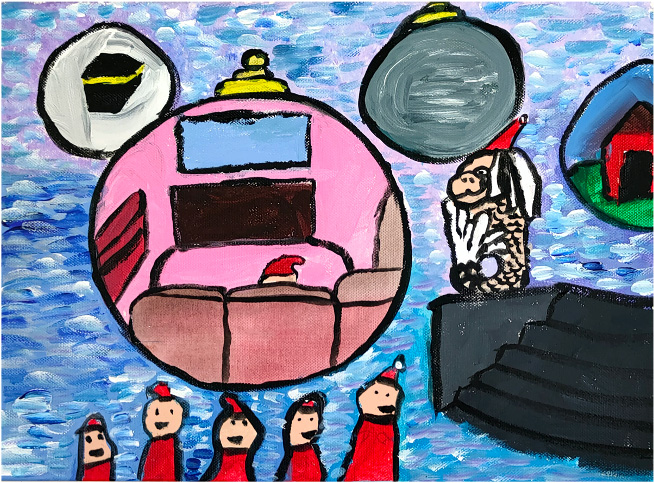 Blessing
Acrylic on Canvas
12″ x 16″
Artist: Muhammad Maftuh Ali Bin Johan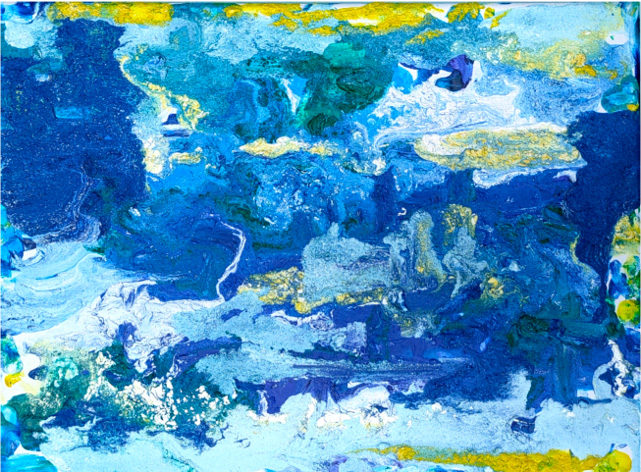 One Colour – Sky and Water
天水一色
Acrylic on Canvas
12″ x 16″
Artist: Seah Yu Qi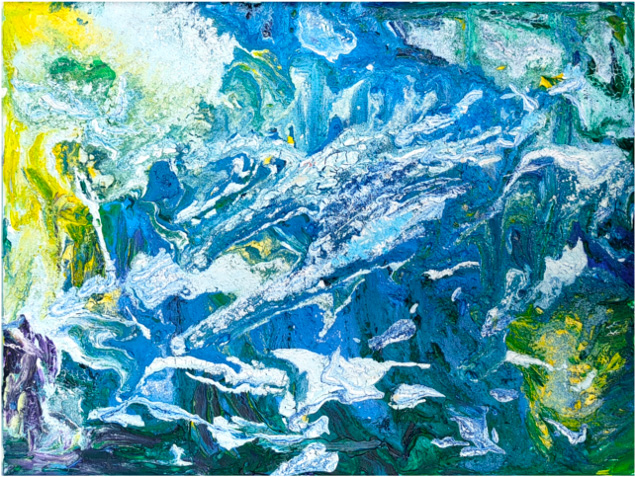 Green Waves
碧波
Acrylic on Canvas
12″ x 16″
Artist: Yong Zhang Yi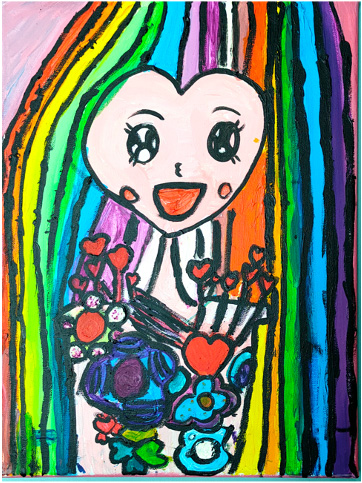 Mother
妈妈
Acrylic on Canvas
12″ x 16″
Artist: Yilia Wang YanYou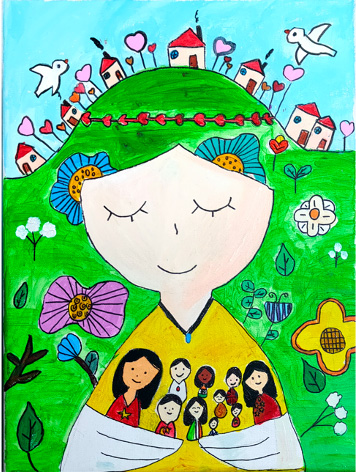 Mother Earth, Earth
大地之母之地球
Acrylic on Canvas
12″ x 16″
Artist: Doris Wang Yandi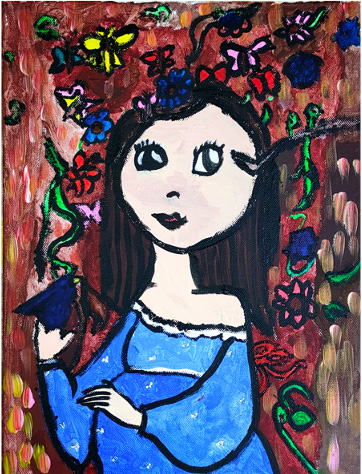 Perfection
尽善尽美
Acrylic on Canvas
12″ x 16″
Artist: Yap Zi Rou Constance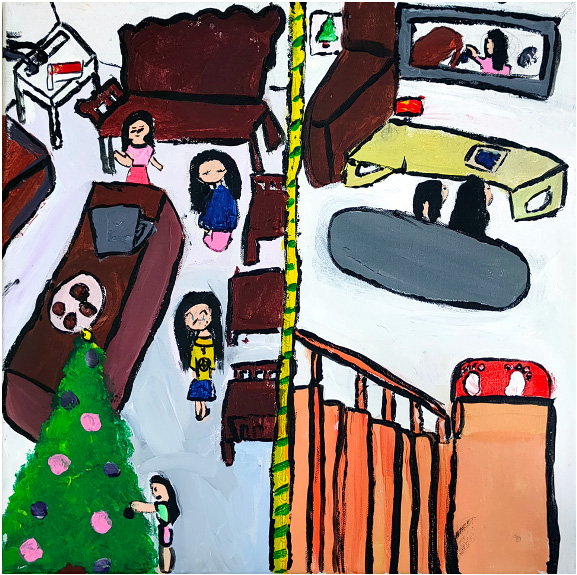 Longing to be Home
乡愁
Acrylic on Canvas
16″ x 16″
Artist:Yang YiXuan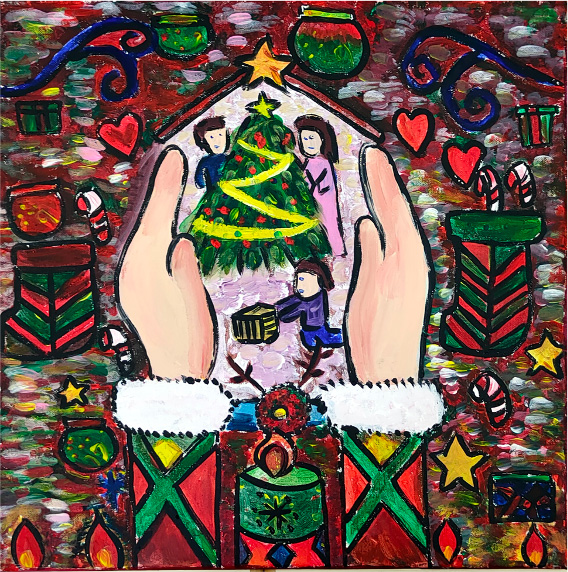 Warm on a Christmas Night
Acrylic on Canvas
16″ x 16″
Artist: Nithya Senthil Kumar
SOLD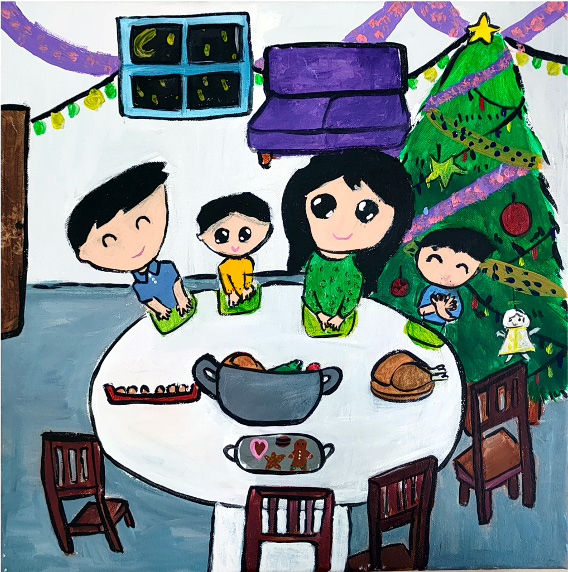 Warmth
暖意融融
Acrylic on Canvas
16″ x 16″
Artist: Juliette Tan Xin Xuan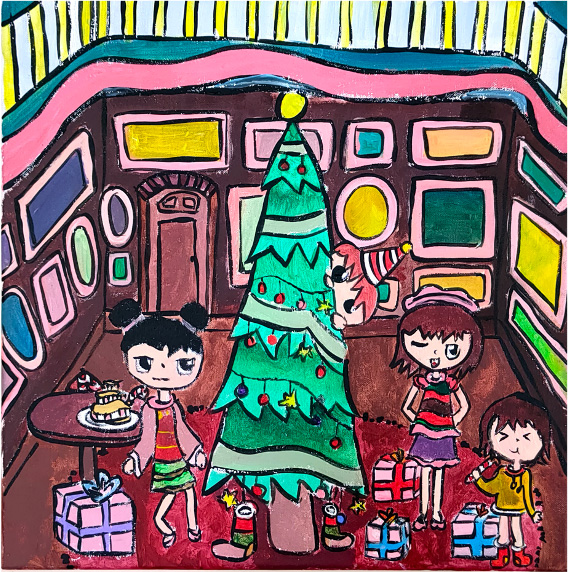 Blending into the Joy
乐意融融
Acrylic on Canvas
16″ x 16″
Artist: Zhong Chen Xin
SOLD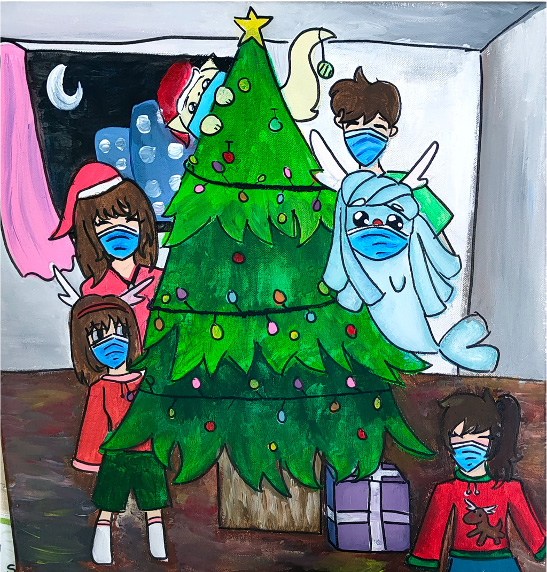 Peaceful 2021
宁静详和的 2021
Acrylic on Canvas
16″ x 16″
Artist: Zhou Wanyao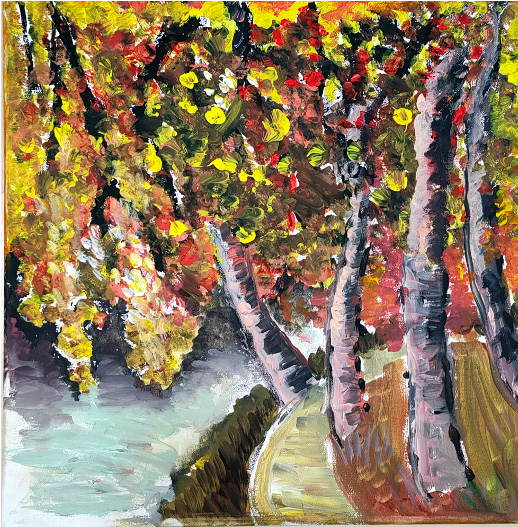 Trees into Forest
木木成林
16″ x 16″
Artist: Wang Yu Tong
SOLD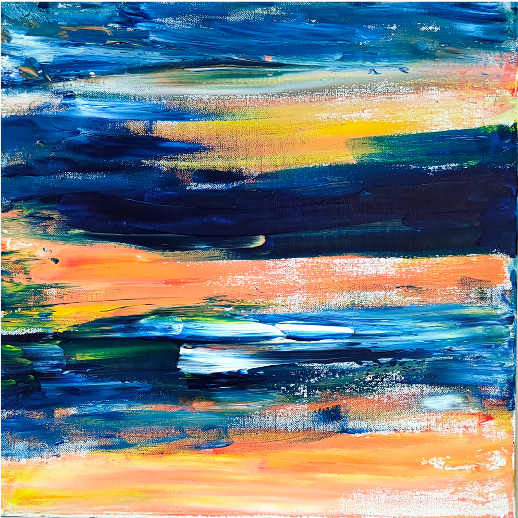 The Sunset
夕阳西下
16″ x 16″
Artist: Ting Zhi Xuan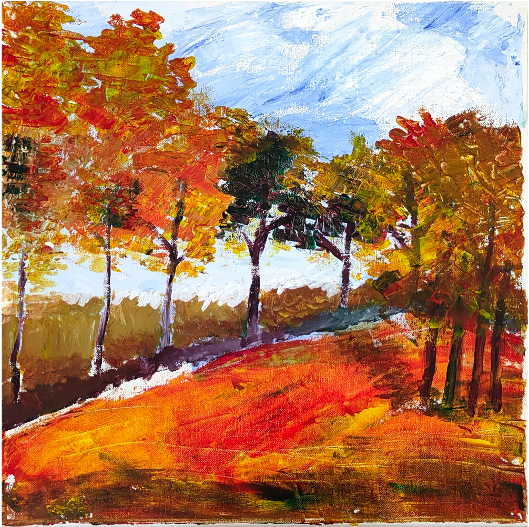 Fallen Leaves in Autumn
秋风落叶
16″ x 16″
Artist: Tan Juan Kang
SOLD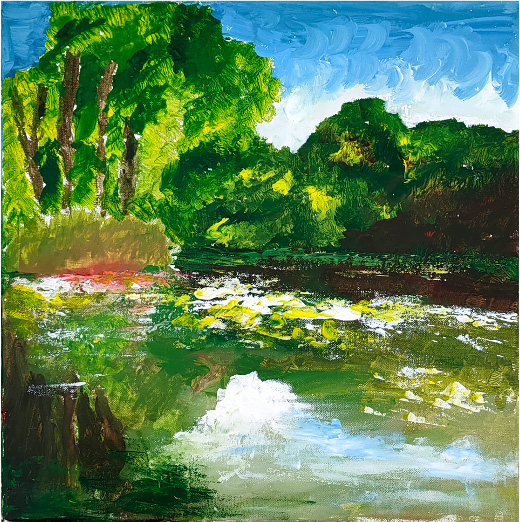 First Encounter in Summer
夏日初遇
16″ x 16″
Artist: Sophie Chua Jia
SOLD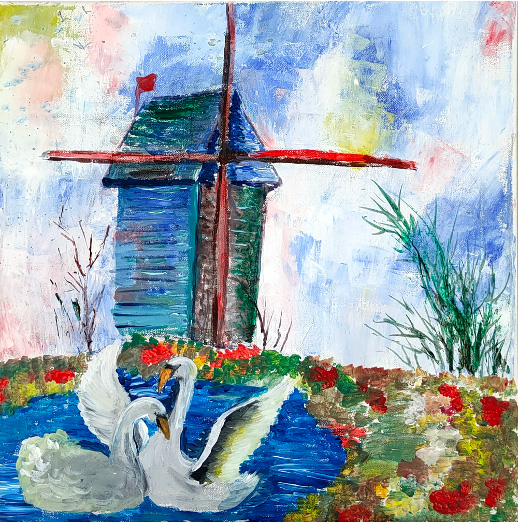 Swan Lake
天蛾湖
16″ x 16″
Artist: Zhou Wan Yu
SOLD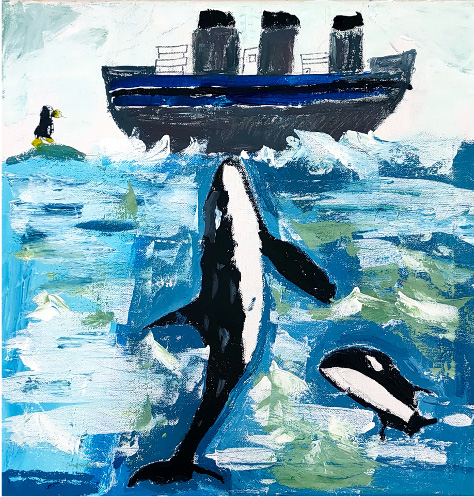 Protection
守护
16″ x 16″
Artist: Tork Zhi Xuan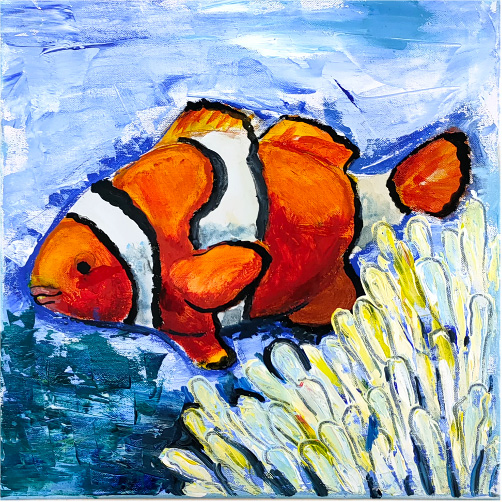 Hey! Nemo
嗨!尼莫
16″ x 16″
Artist: Chew Yuan Yi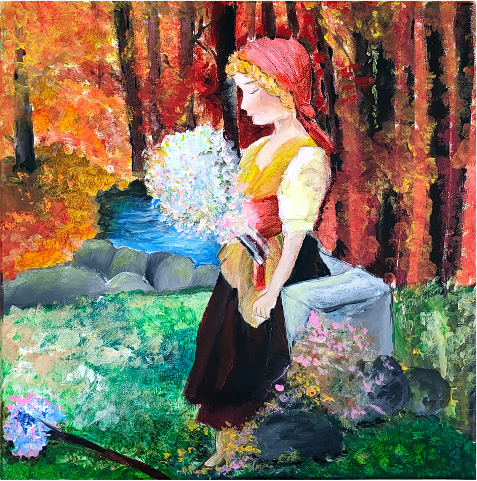 Girl in the flower room
花房姑娘
16″ x 16″
Artist: Ng Loke See Clio
SOLD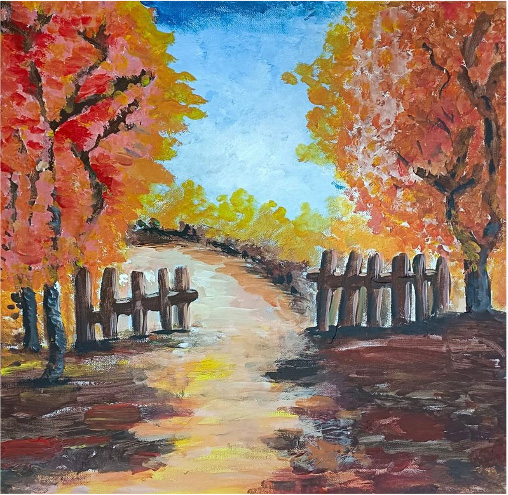 Return
归
16″ x 16″
Artist: Tan Zi Yu
SOLD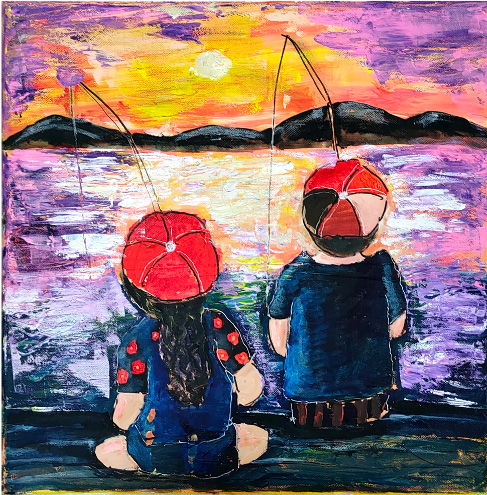 Innocence of Childhood
两小无猜
16″ x 16″
Artist: Lai Xiang Jing
SOLD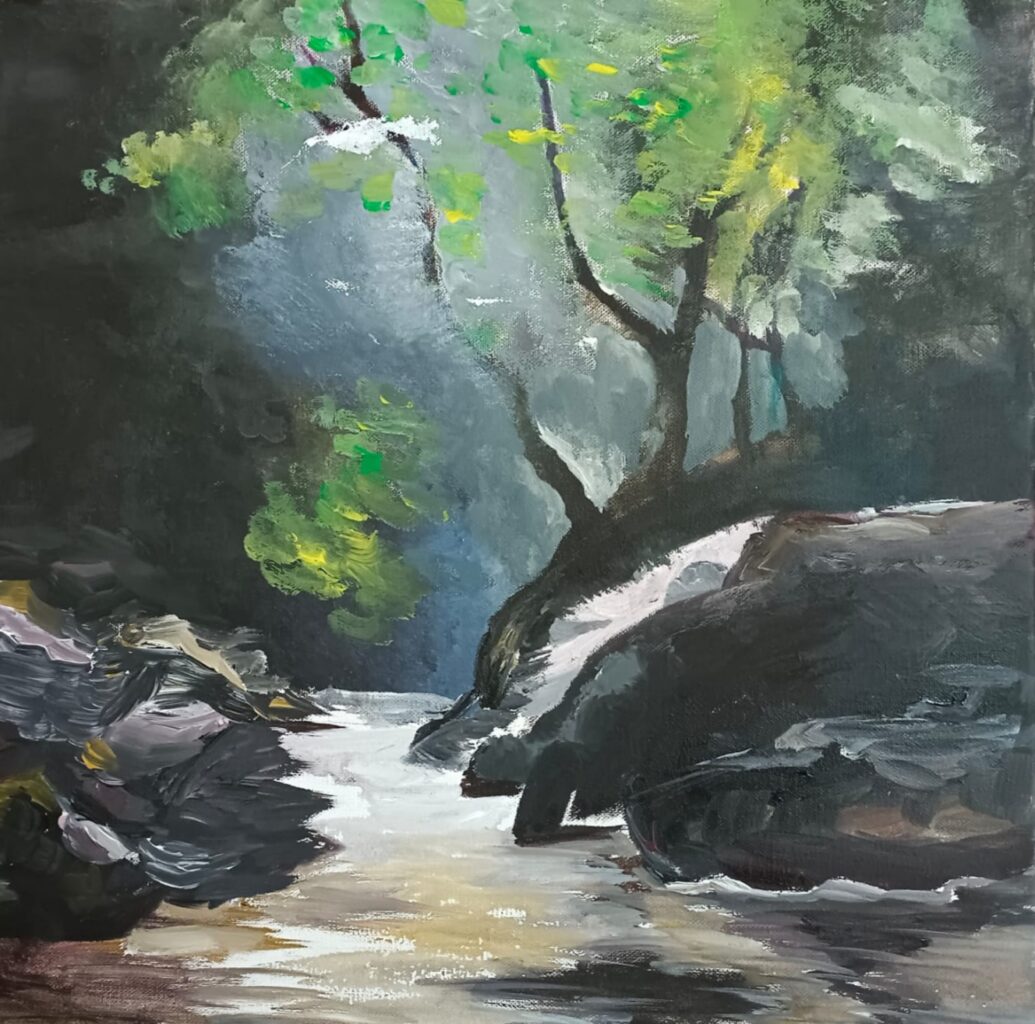 Spring Brook
春溪
16″ x 16″
Artist: Jin Lan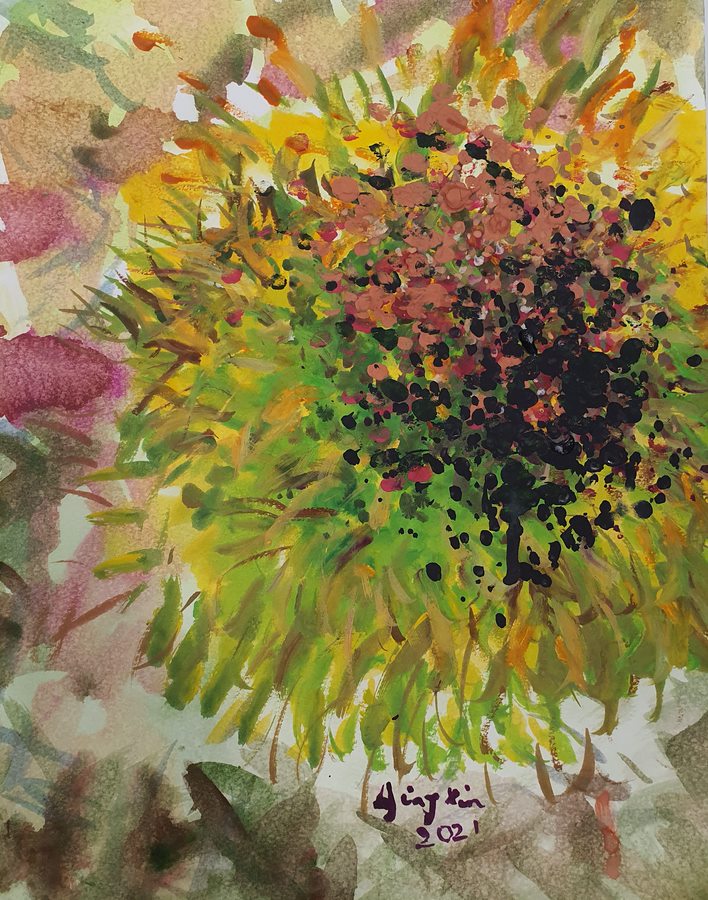 Sunflower​
Watercolour painting on paper​
32 cm x 41 cm​
Artist: Teacher Lin Jing Xin ​
About the Artist: ​
Mr Lin Jin Xin, a veteran artist in Singapore's arts industry, graduated from LaSalle College of the Arts, Nanyang Academy of Fine Arts, and the University of Central England. As a painter, his artwork is exhibited in countries like England, USA, France and Germany. An enthusiastic teacher, Mr Lin incorporates various artistic topics like Cubism, interior design dioramas, Manga, fine arts (painting and sculpture), and mixed-media 3D arts in his classes, exposing students of all age groups to the myriad possibilities of arts. ​
To bid, email us at [email protected] to offer a price, starting from $1000.​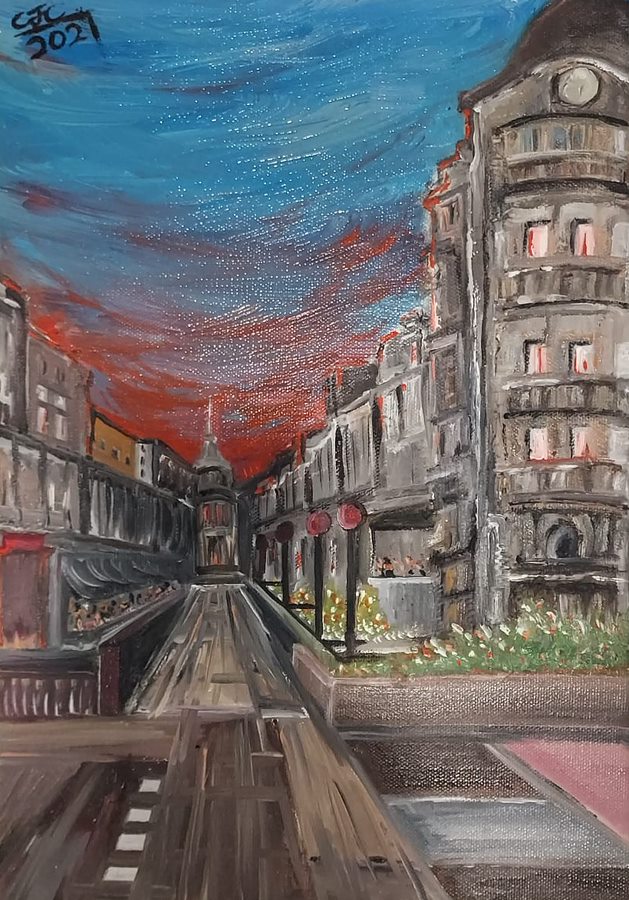 Sunset ​
Oil painting on canvas​
10″ x 14″​
Artist: Cao Jie Chong, Crestar art student, 16 years old
Since 4 years old, Cao Jie Chong has been learning art from Teacher Lin Jin Xin in Crestar Learning Centre. Throughout these 12 years of art education, he has mastered a repertoire of art skills, developed an appreciation of art, and learned to create his own masterpieces.
Price: $150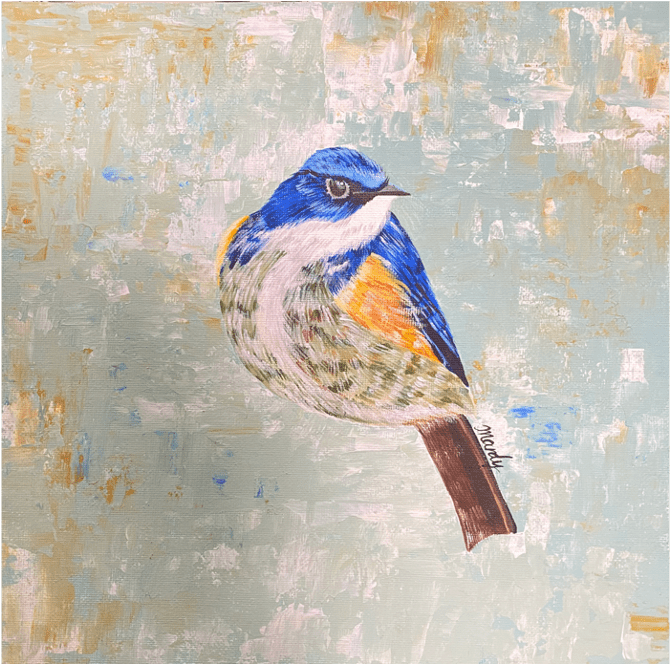 Bluetail
Acrylic on Canvas
10″ x 10″
Artist: Teacher Mardiana Azreen
The inspiration for this art piece came from a piece of music. As I was listening to the music, I was so inspired that I looked up this bird -Himalayan Bluetail. Immediately I fell in love with its blue tones and decided to paint this beauty. Through this painting, I hope to bring joy and enlightenment to everyone.
Price: $100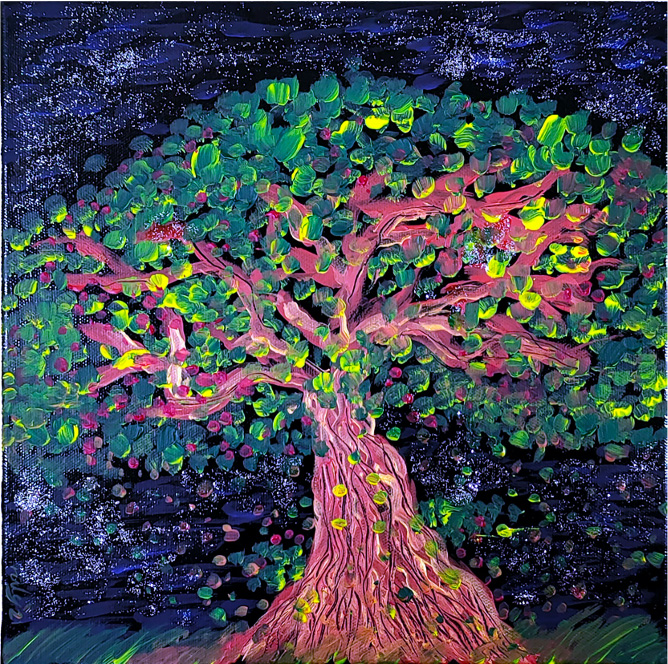 MAJESTIC TREE
Acrylic on Canvas
12″ x 12″
Artist: Teacher Rudy Djoharnaen
Symbolises the deepest feelings compassion, gratitude, protection and Strength. Trees and nature have always been my inspiration since childhood.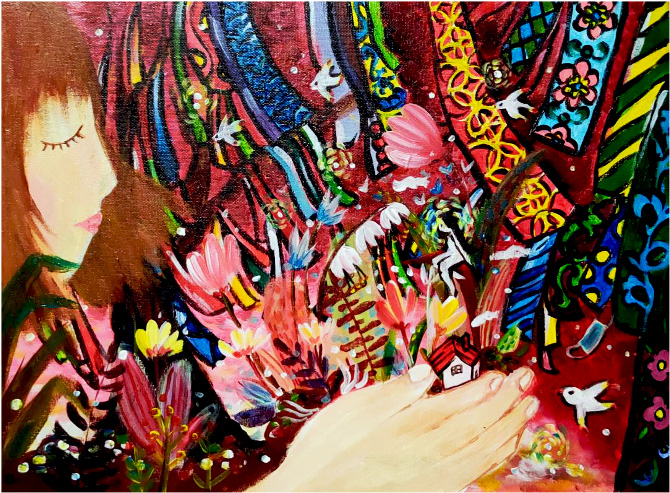 初心​
Acrylic on Canvas​
12″ x 16″​
Artist: Teacher Tay Yin Yin
Price: $100
初心"释义为最初的心意。意指做某件事的最初的愿望、最初的原因。在这个时代,初心常常被我们遗忘,"我们已经走得太远,以至于忘记了为什么出发"。​
"初心"这幅画构思取自2021年9月发生在西班牙加那利群岛火山爆发事件与2019年的covid19疫情。灾难记忆成为人类记忆的重要部分,灾后的反思与重建也成为文明发展的重要性。​
​
"初心"画中背景的火焰与许愿条象征着人的本质与自然灾害。任何人都逃不宇宙真理和生命真相的法则。因此万物都是隨緣生滅,遷流變化。唯有遵守自然规律,不忘初心,才能重新起航。画中的女孩与盛开的花代表着"万物重生之觉醒"描述着人类社会经历了黑暗势力洗礼后,人类必须自我反思,调整方向回归初心才能像白鸥那样自由自在的天空中翱翔,迎接更好的未来。​
The "Beginner's Mind" is a work of art meant to tell humans that they need to reflect on epidemics and natural disasters as well as the causes of these events due to human greed and self-centeredness.​
​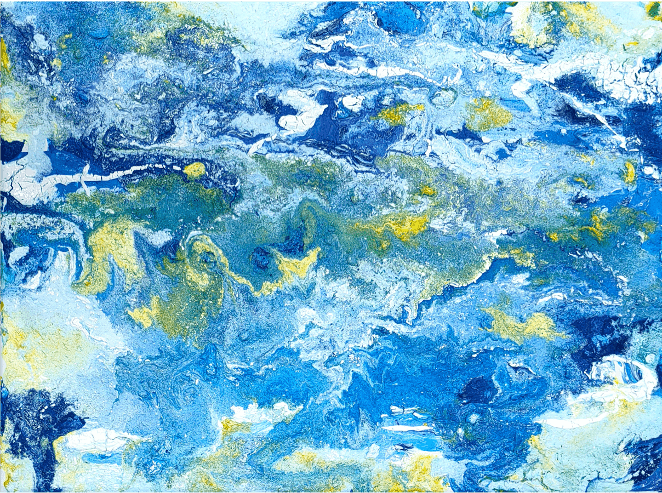 听海​
Acrylic on Canvas​
12″ x 16″​
Artist: Teacher Tay Yin Yin
Price: $100
​"听海"这幅画构思取自珊瑚海,近20多年来,全球经历了3次极端高温引起的严重珊瑚礁白化事件, 研究发现,气候变化和污染将在未来20年内造成70%-90%的珊瑚礁消失。​​
"听海"这幅画运用了海和珊瑚与其藻类搭档之间复杂的共生过程来描述人类和世界上种种邪恶力量的搏斗,也象征着人们对大自然的依赖。人类总是与厄运抗争却无法改变命运,唯有遵守自然规律才能迎接新的希望。​
"听海"是以流体画进行创作,画中以白。黄。蓝为主。蓝色是海洋的象征,白色是珊瑚白化的象征,黄色象征着珊瑚与其藻类搭档之间复杂的共生过程所发出的光。海象征着权力与力量,它可以摧毁世间一切的邪恶。蓝色代表智慧,博大胸怀,永不言弃的精神,和谐世界。 在心理学上,蓝色也代表着忧郁和悲伤。在这繁华的社会,人类视乎遗忘了海洋的心声,唯有透过自然灾害告诫人们大海就是人类社会的象征。 人类本身与大自然的密切关系,切不可无视自然规律而盲目求取自身利益。​
"Listen to The Sea' is an art work that describes the complex symbiosis process between humans and nature.​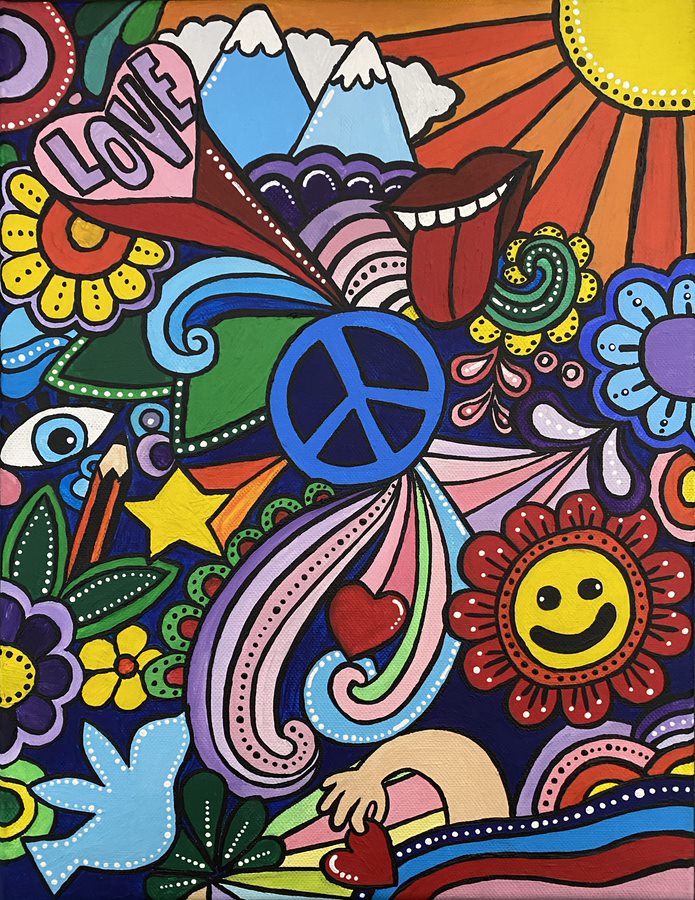 My Love, Your Smile​
Acrylic on Canvas​
12″ x 16″​
Artist: Teacher Isabel Chng​
As Vincent Van Gogh mentioned​
"Real painters do not paint things as they are, they paint them as themselves feel them to be." ​
Love is such a magical thing and this is how I perceive love to be.​
Love is like a combination and mixture of many things that make me happy, and colors helps to convert how I am feeling. Love isn't just a feeling but something you can see, hear, taste, and smell!
Price: $100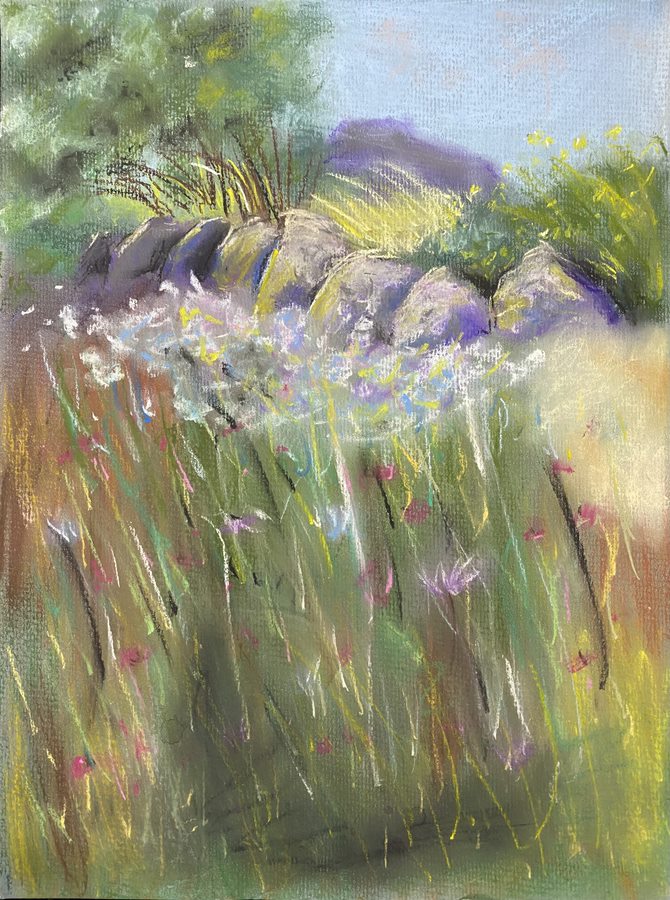 In the wind, 2021​
Chalk on paper​
8.3″ x 11.7″​
Artist: Teacher Cao Zi Yi​
A scenic pasture soothes the mind.​
Price: $100
Scan here to donate today :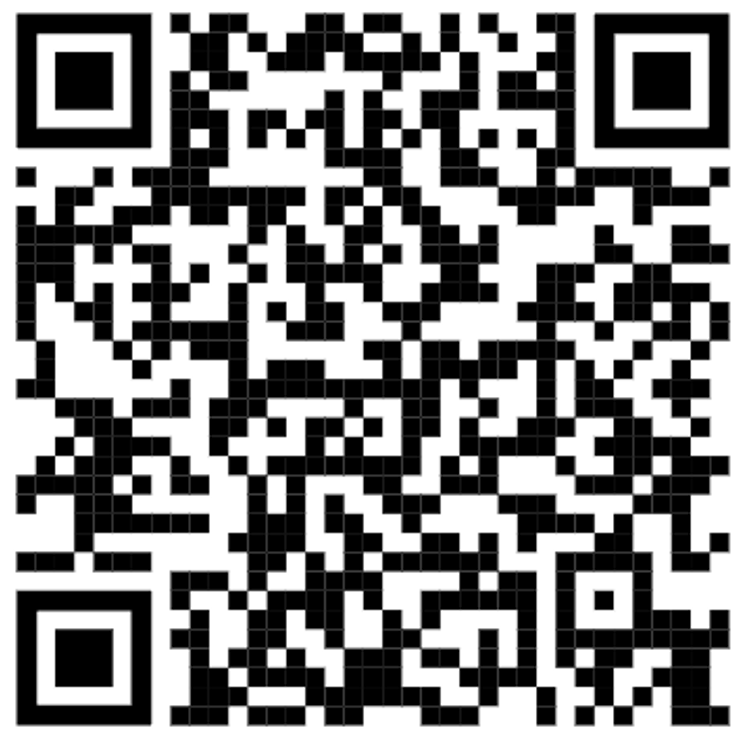 Terms and conditions
Donate minimum $50 to take home the art piece of your choice except for those art pieces in the special category with specific price tags. All proceeds go to Singapore Children's Society. Upon successful donation, you will receive an email receipt from Singapore Children's Society via its payment gateway provider 2C2P.
Email

[email protected]

to indicate your choice of the art piece, by providing the title and name of the artist.
You will be informed about the collection of the art piece via email.
*Please show your donation receipt to our staff upon collection.