This year end, Crestar Learning Centre will be bringing in 3 NEW Science programmes which will be interesting to you or your children! Targeting children from age 4 – 12 years old, children will be able to have interactive experiments, learning about renewable energy and also introduction to architecture and urban planning concepts etc.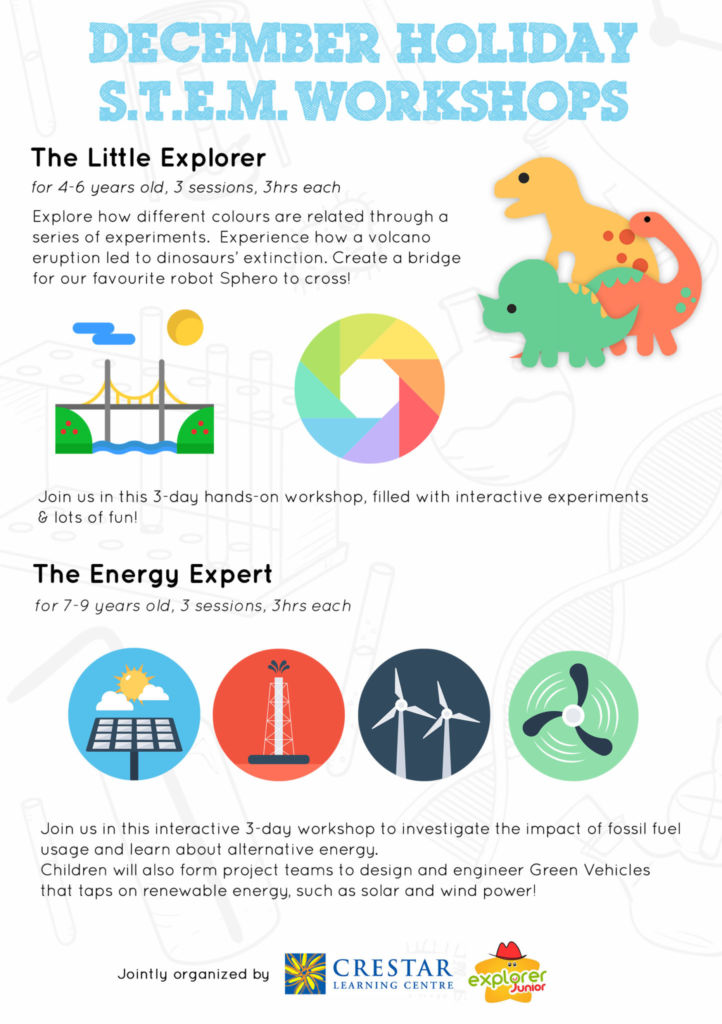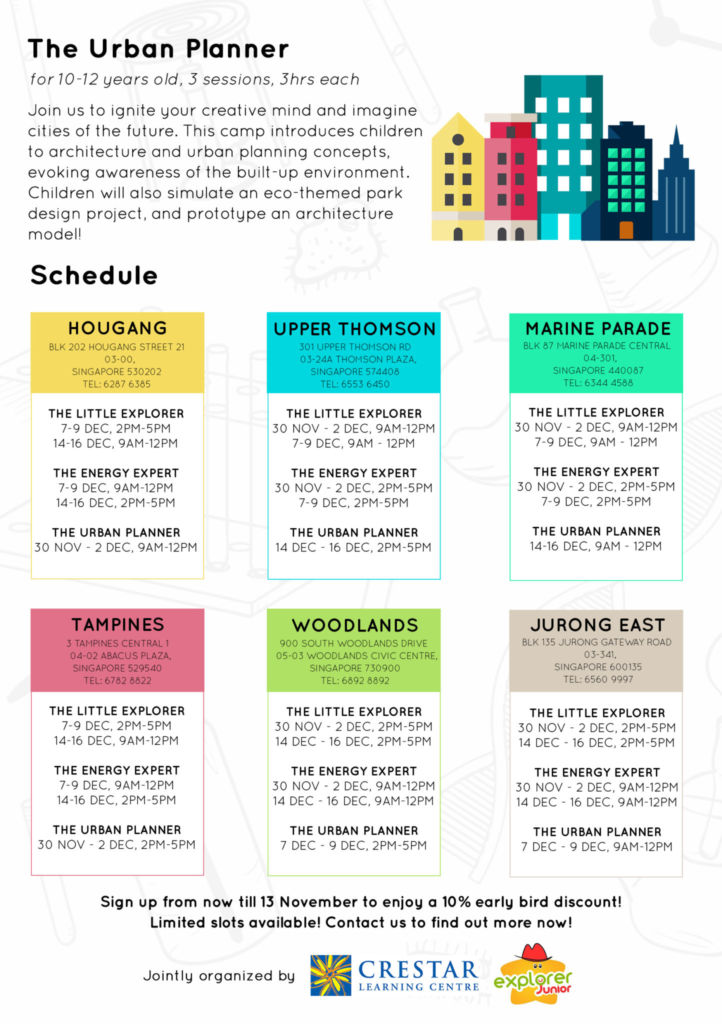 And what's more, if you sign up before 13 November 2016, you will get to enjoy a 10% early bird discount! So why wait? Enquire with us now and join us for these workshops!
Other holiday programmes involving baking, art & crafts, abacus, maths and dance are available at the various centres as well. Click on the below pdf to find out more!
Hougang




Tel: 6287 6385

Marine Parade




Tel: 6344 4588

Abacus Plaza




Tel: 6782 8822

Woodlands Civic Centre




Tel: 6892 8892

Jurong East




Tel: 6560 9997

Thomson PLaza




Tel: 6553 6450 / 6553 6453

Molin – Jurong East




Tel: 6665 7558 / 6665 7560

Molin – Marine Parade




Tel: 6440 8036 / 63485048