Crestar Learning Centre, together with Molin Tutorial Centre at Marine Parade, will be having their first Open House this year on the 19 June 2016, Sunday. Interesting activities like trial classes, interactive activities, free popcorns are available during the Open House! Don't miss the chance to find out what you/ your child is interested in!
Hurry and register your interest for the trial classes now before its fully booked!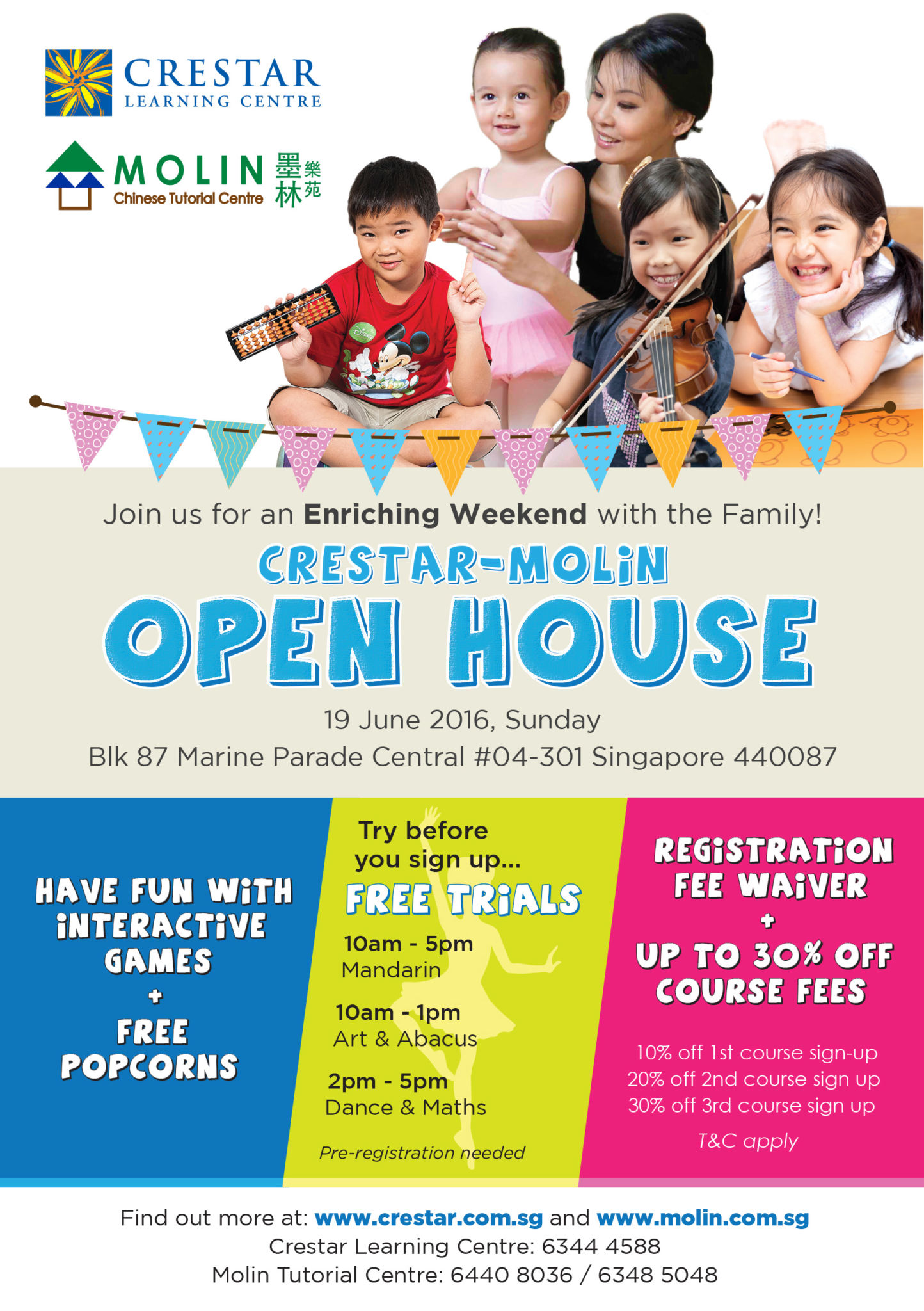 Programmes
Trial Classes*
Chinese
Pick up Mandarin as well as learn how to be a good pupil and child, based on teaching of Confucius, the great Chinese philosopher.
Art
Batik Painting Class
Learn about the amazing batik painting technique known as wax resist with oil pastel and paint on paper.
Dance
Sophisticated ballet or wild cowboy dance? Just come by and have fun.
Maths
Maths concepts come alive, with this interesting interactive game!
*Pre-registration needed for all trial classes